Thousands of protesters celebrated a major victory in their push to reroute an oil pipeline away from a tribal water source, but pledged to remain camped on federal land in North Dakota. Many recognise that the fight is likely to continue into next year.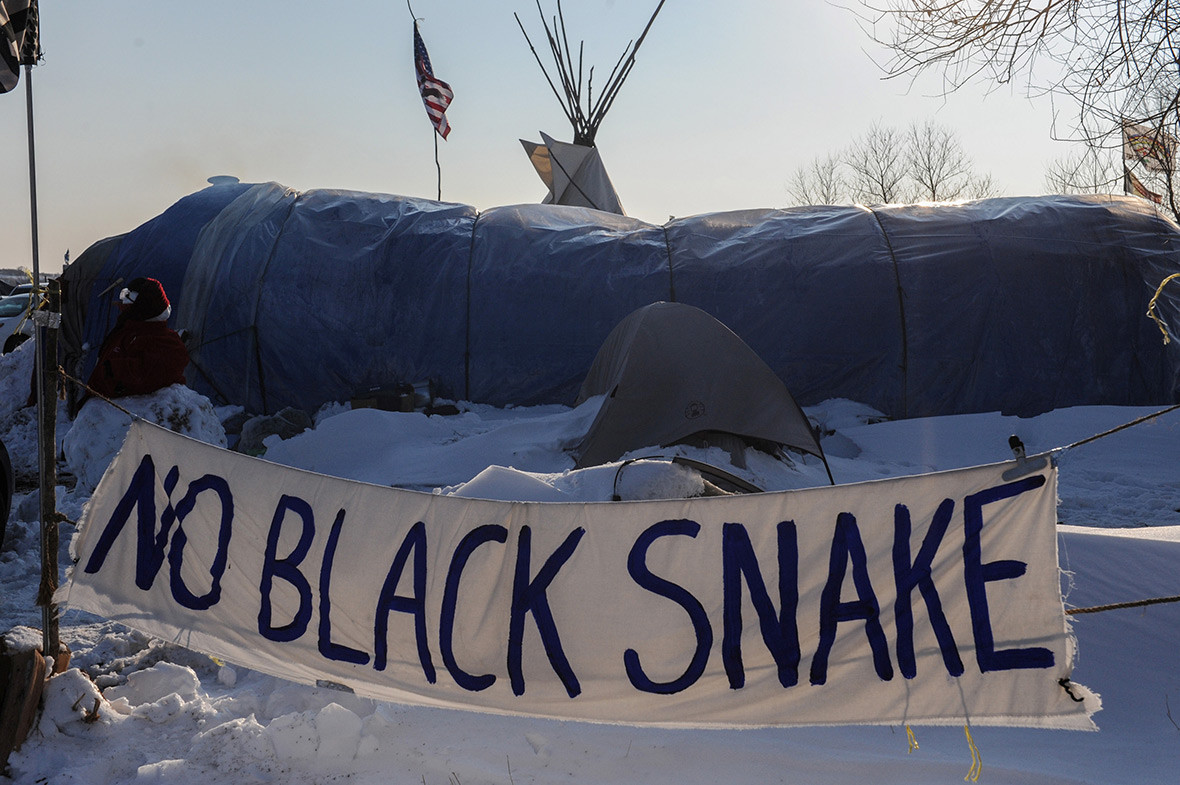 The US Army Corps of Engineers said it rejected an application to allow the Dakota Access Pipeline to tunnel under Lake Oahe, a reservoir formed by a dam on the Missouri River. The decision came after months of protests from Native Americans and climate activists, who argued that the 1,172-mile (1,885km) Dakota Access Pipeline would damage sacred lands and could contaminate the tribe's water source.
The mood at the Oceti Sakowin camp in Cannon Ball, North Dakota was upbeat when the news was announced on Sunday afternoon (4 December). However, with the incoming administration of President-elect Donald Trump supportive of the project, activists worried a reversal of the decision could be in the offing.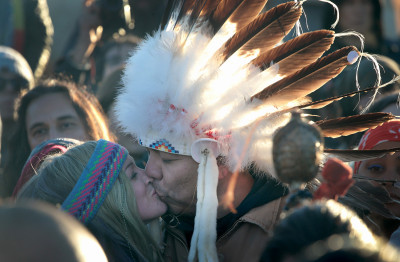 The company constructing the pipeline, Dallas-based Energy Transfer Partners, released a statement slamming the Army Corps' decision as politically motivated and alleging that President Barack Obama's administration was determined to delay the matter until he leaves office.
The pipeline is complete except for a one-mile segment to run under Lake Oahe. That stretch required an easement from federal authorities. The US Army Corps of Engineers said it will analyse possible alternate routes, although any other route is also likely to cross the Missouri River.
The camp's numbers have swelled in recent days, as hundreds of US veterans flocked to North Dakota in support of the protesters. Some of those in a long line of traffic along Highway 1806 heading into the camp hollered and honked their horns after the news was announced.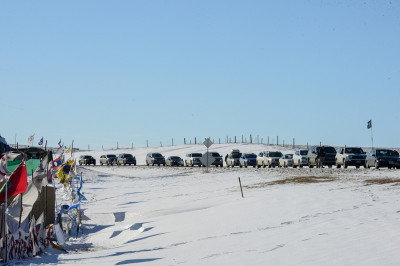 Trump has yet to react to the decision. He could direct authorities to approve the line when he takes over from President Obama on 20 January.