Mourning for Fidel Castro has reached near-religious levels of adulation across Cuba since his death at the age of 90 on 25 November. Huge crowds have lined the roads to bid farewell and salute the funeral procession carrying his ashes from Havana to the eastern city of Santiago. The route retraces in reverse the path of the triumphant march of Castro and his rebels across the island to enter Havana on 1 January 1959.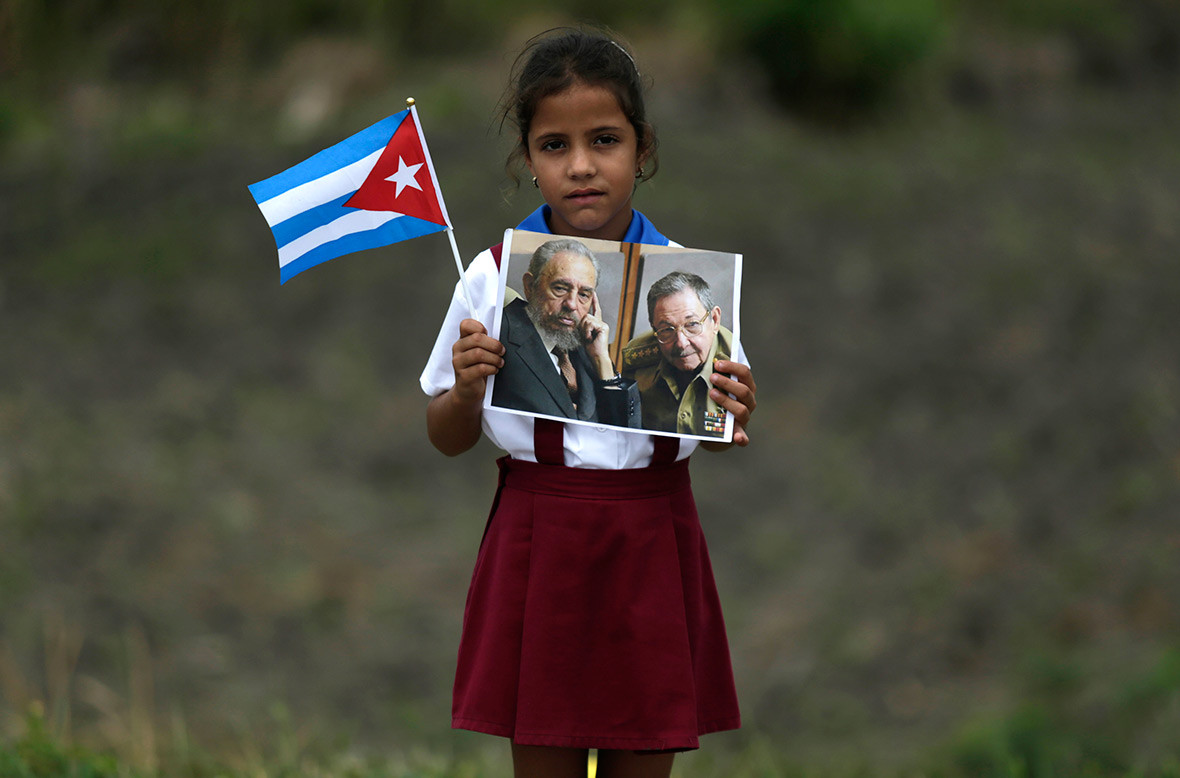 The scenes are reminiscent of the crowds who turned out to pay their respects to Robert Kennedy as his body was transported by train to from New York City Washington, DC in 1968.
---
Draped in the red, white and blue national flag, the box containing Castro's ashes set off from Havana's Revolution Square on Wednesday morning, wending its way along Havana's Malecon seaside boulevard and east into the countryside. Cubans along the route chanted "Fidel!" and waved small Cuban flags as the cortege passed through the towns of Matanzas, Cardenas, Jovellanos, Espana Republicana and Cienfuegos, before arriving in Santa Clara.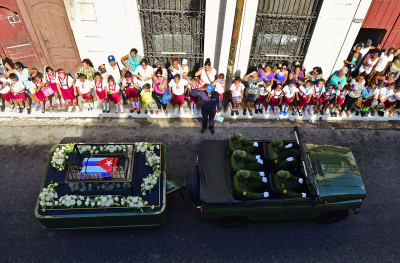 People lined the streets of the Cuban city of Santa Clara as the convoy carrying the ashes of former leader Fidel Castro rolled in just after midnight. One of history's best known double acts was temporarily reunited in the city, when Castro's ashes rested overnight at a mausoleum housing the bones of his fellow revolutionary, Ernesto "Che" Guevara.
On Thursday morning, Castro's remains continued their journey east, through some of the island's oldest colonial cities that were founded in the early 1500s.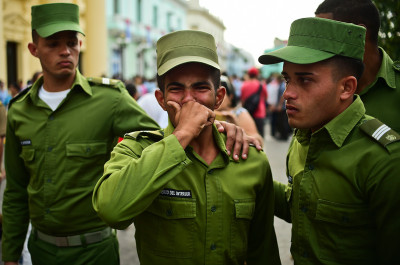 Cuba's outpouring of grief seems to become more intense the deeper Castro's remains travel into the rural heartland, heading towards eastern Cuba where his revolution started. It is here where his campaigns for literacy, social welfare and land redistribution had their deepest impact. But many towns are also in a prolonged economic collapse, the country's once-dominant sugar industry decimated, the sugar mills and plantations gone.
For many westerners, landing in Havana feels like travelling back in time to an era of 1950s cars and Art Deco homes unpainted for decades. Heading into the countryside is another step back — to a region where farmers plough with oxen and people travel by horse-cart. But, thanks to Castro's programmes, there are also neighbourhood health clinics, small-town libraries and specialised high schools with dance and arts instructors.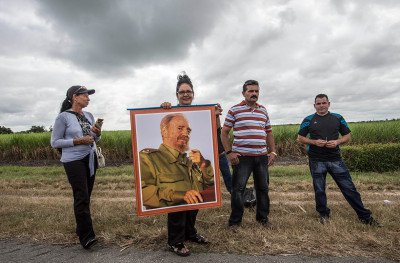 On Thursday evening, the cortege carrying the ashes of Fidel Castro arrived in the city of Camaguey, located 336 miles (542km) east of Havana.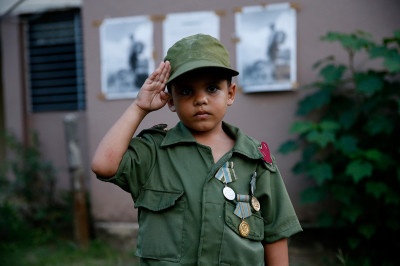 Castro's remains will continue their journey to the eastern city of Santiago, where they will be interred on Sunday, ending a nine-day period of mourning.