A blizzard has hit the North Dakota camp where thousands of veterans and environmentalists have gathered to block the construction of an oil pipeline. Heavy snow, whipped up by 40mph (64km/h) winds, blasted through the tipis and tents, causing white-out conditions. After a relatively warm autumn, this was the first serious storm of the winter, with temperatures dropping to minus nine degrees Celsius (15F).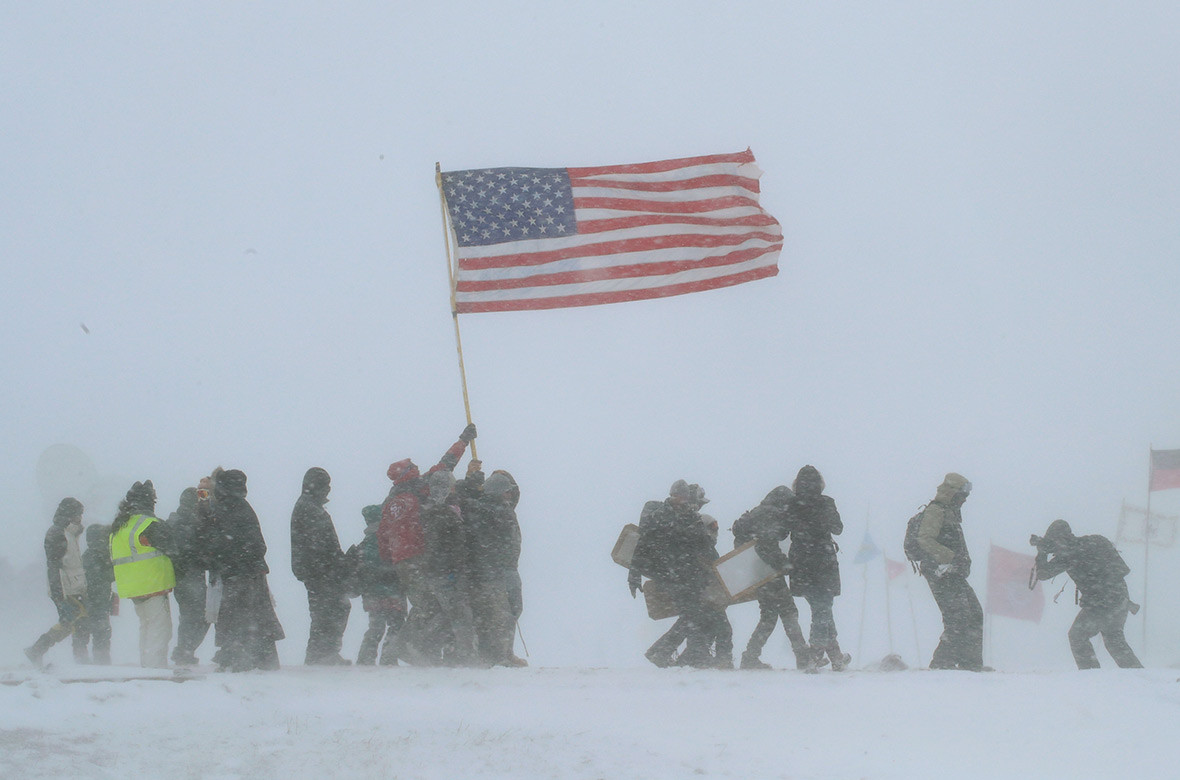 A Native American leader told the protesters to go home after the federal government ruled against the controversial pipeline. Anticipating nothing would happen over the winter before Trump takes power, Standing Rock Sioux Chairman Dave Archambault urged them to leave as dangerous weather sets in.
"Their purpose has been served," he said. "I'm thankful for all the people who have come, all the people who have stood by us, but there's no need ... to put people's lives at risk."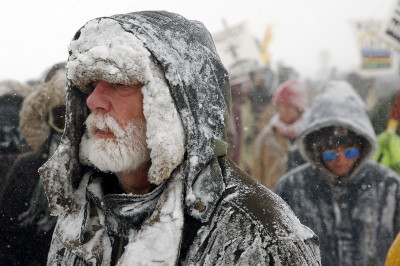 However, many Dakota Access oil pipeline opponents are committed to staying despite the winter weather. People in the camp were busy shoring up housing and stockpiling firewood for the approaching blizzard. Andy Shute of St Louis told AP he's "staying until it's over." That could be months from now. Robin Pegel, of Mead, Nebraska, told AP she thinks the weather might force some people from the camp over time.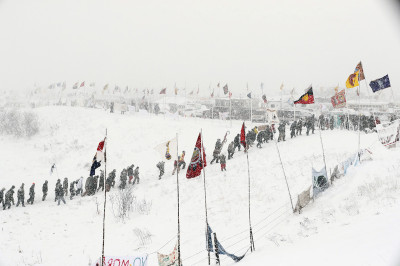 Industry leaders are urging President-elect Donald Trump to approve the disputed Dakota Access Pipeline as a "top priority" when he takes office next month. "I am hopeful President-elect Trump will reject the Obama administration's shameful actions to deny this vital energy project," American Petroleum Institute President and CEO Jack Gerard said in a statement. The institute represents the US oil and natural gas industry.
Trump supports construction of the pipeline, spokesman Jason Miller told The Associated Press, but Miller wouldn't say whether Trump would reverse the Army's decision. "We will review the full situation when we're in the White House and make the appropriate determination at that time," Miller said.