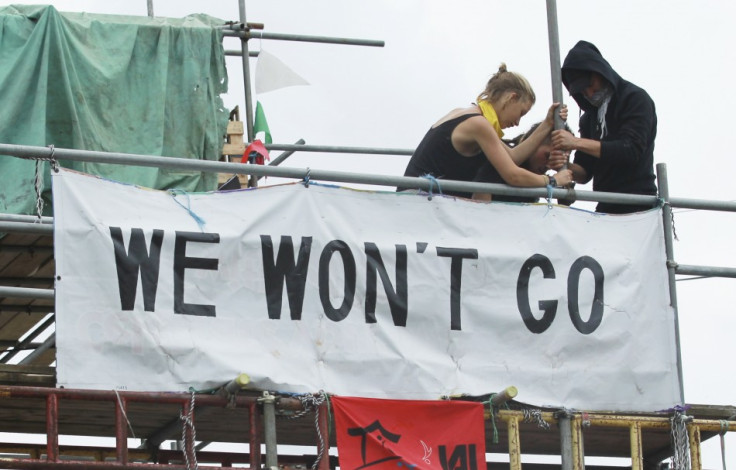 The long dispute between Basildon Council and the Dale Farm residents returns to the High Court Friday which could result in the travellers being evicted from the site as early as Friday afternoon.
Since August when it was announced that an eviction would be taking place at the UK's largest illegal traveller's site, there has been a steady stream of media and representatives as well as protesters taking a vested interest in the site.
The last week has seen a greater presence of both groups of people and the illegal travellers have no doubt benefited from the increased media attention but if the High Court rules, as it should, in favour of Basildon Council, expect to see the disgraceful scenes of Monday as the travellers and protesters barricade themselves into the Dale Farm site.
On Monday the travellers won a last gasp injunction to stop the forced eviction until today but Basildon Council are confident that they will beat the injunction and it was only put in place so they could have more time to present their case the BBC reports Friday.
Basildon Council leader Tony Ball said previously he was "extremely disappointed" the travellers had returned and that much of the barricade at the gate remained.
"The fact that this main barricade has not yet been removed, and is unlikely to be, shows a blatant disregard for the law and the obligations of the injunction," he said.
The council, which is spending £18m to clear the illegal site, has defended its position saying that the needy are entitled to a claim even if they do not have planning permission.
A council spokesman said the maximum travellers could now claim was £25 a week in housing benefit and £845 a year for council tax.
"People are entitled to make a claim even if the property they are renting does not have planning permission," she said
On Thursday, a supporter of the Dale Farm 'residents', Jenny Clapham told the BBC that the travellers were scared of what the future might bring.
: "Obviously it's nice to be back in what they feel are their homes, and the kids are out playing again with each other, but there is still a lot of fear," she said.
"There's some optimism and some good news going round about the court tomorrow but we can't be certain," she added.
Bailiffs could return to the Dale Farm site as early as this afternoon after their first mission on Monday was postponed at the six acre illegal site due to the on-going legal complications.