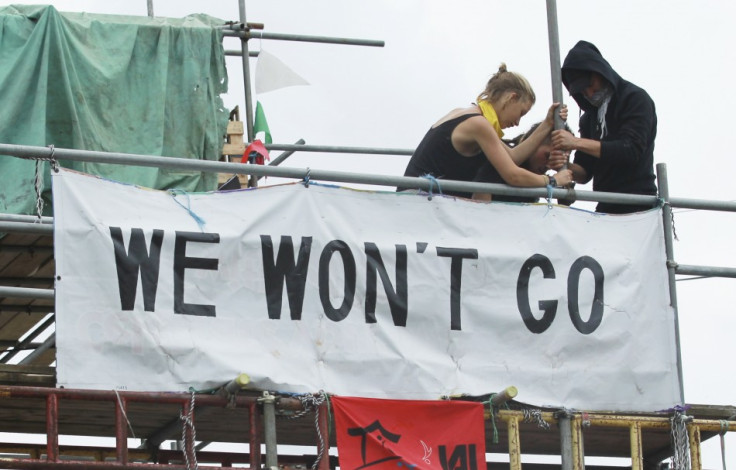 Travellers evicted from Dale Farm in Essex are threatening to return once the site has been cleared, say the lawyers for the local authority that removed them.
Representatives for Basildon Council have told a High Court judge that contractors clearing the Dale Farm site have been warned that the travellers aim to move back, reports PA.
Basildon Council wants an injunction preventing the evicted travellers from moving back on to green-belt land at Dale Farm.
However, Mr Justice Langstaff adjourned the hearing until Nov. 7 as he wants more evidence that the threats are being made before taking a decision on the injunction.
"It is simply that the contractors are coming towards the end of their operation. They will leave the site very shortly," Reuben Taylor, for the council, reportedly told the judge.
"Officers have been informed by the former residents of the site that they intend to come back on the land."
Drama at Dale Farm reached its peak on Oct. 19 when, following a decade of legal battles and fruitless negotiations between Basildon Council and the travellers who'd settled without planning permission, the bailiffs started their eviction.
Some protesters against the eviction had set up camp and fortified the entrance, while others chained themselves to objects.
The police escorted the bailiffs onto Dale Farm and clashes broke out with the protesters, resulting in the use of tasers.
Evicting the travellers cost the council £18million.
Some travellers remain on the site as their homes were built with planning permission. Only illegal plots, constructed without planning permission, were removed.