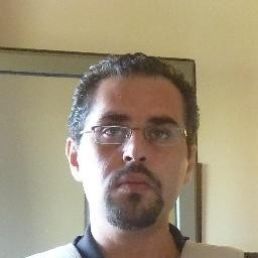 Iranian Press TV has confirmed that reporter Maya Naser was killed by snipers in Damascus after twin explosions targeted one of Syria's main military buildings, the General Staff Command Building.
Naser had tweeted, "Twin explosions hit the Syrian capital this morning, one in Omawyeen Square and the other in Abu Remanneh #Damascus," shortly before he died.
In June, as Press TV's political analyst, he claimed that Israel wanted to push the world to launch airstrikes against Syria and claimed that the Israelis had been spreading disinformation since the Syria uprising began in February 2011.
"This is not the first time they [Israelis] do this," Naser said. "The Syrian army is not using any chemical weapons or even heavy artillery weapons against civilians."
Footage has emerged on YouTube allegedly showing the Syrian defence ministry building on fire after the double blasts in the centre of Damascus. The scale of the damage was not known but there have been reports of gunfire in the area.
The Free Syrian Army has claimed responsibility for the blasts.
"The free army hit the general staff building in Damascus's Umayyad Square and dozens were killed in the two powerful blasts," the information office for the FSA military council said.
Syria's information minister Omran Zoabi, played down the extent of the blast at the headquarters and said that it had caused only material damage.
"I can confirm that all our comrades in the military command and defence ministry are fine," he said.
"Everything is normal. There was a terrorist act, perhaps near a significant location, yes, this is true, but they failed as usual to achieve their goals."