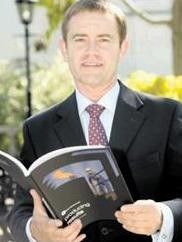 Koreans are going hostile after Dana Petroleum, a British FTSE 250 company that has refused a bid for its oil and gas exploration in the North Sea and Africa.
The British company, based in Aberdeen refused the bid on the grounds that the Korean state-owned company - KNOC - would not sign a confidentiality agreement to avoid further disclosure - however it is understood that these can also be used to block a further bid from the Koreans.
KNOC, meanwhile are going hostile for the first time in their history meanwhile after buying a range of assets across Vietnam, Libya, Peru, Indonesia, Nigeria, Yemen, Kazakhstan, Russia, Canada and South Korea itself, with a £1.1 bn acquisition of Canadian explorer Harvest Energy most recently last year.
City analysts meanwhile are not against the deal as it values the company at a premium - 60 pct - in cash which they see as 'fair value' after Dana underperformed its peers over the last twelve months - although Dana claim offer "failed to recognise the value of the company's recent developments and work in progress".
Founder and CEO Tom Cross is believed to have strongly opposed it.
Dr. Seong-Hoon Kim, senior executive vice president of KNOC, said in a statement on Friday: "We believe that our offer of 1,800 pence per share fully and fairly reflects all of Dana's recently announced and ongoing developments, together with its exploration potential."
The oil company has however been unable to show it can avoid takeover despite releasing a stream of news on small discoveries (albeit without following up with larger ones) since the bid talks started early on 2 July:
Dana's largest investor Schroeders - who have a 15.47 pct stake - have backed the deal, whilst KNOC - advised by Merrill Lynch say they have the support of over 48.6pc shareholders now - enough to go hostile.
The largest shareholders and hedge fund managers that own Dana are BlackRock (3.16pc) and JPMorgan Asset Management (2.58pc), Eton Park (3.43pc), Jabre Capital (3.28pc) and Davidson Kempner European Partners (3.2pc).
Shares in Dana Petroleum rose as high as £17.90 pence on the news on the FTSE 250.