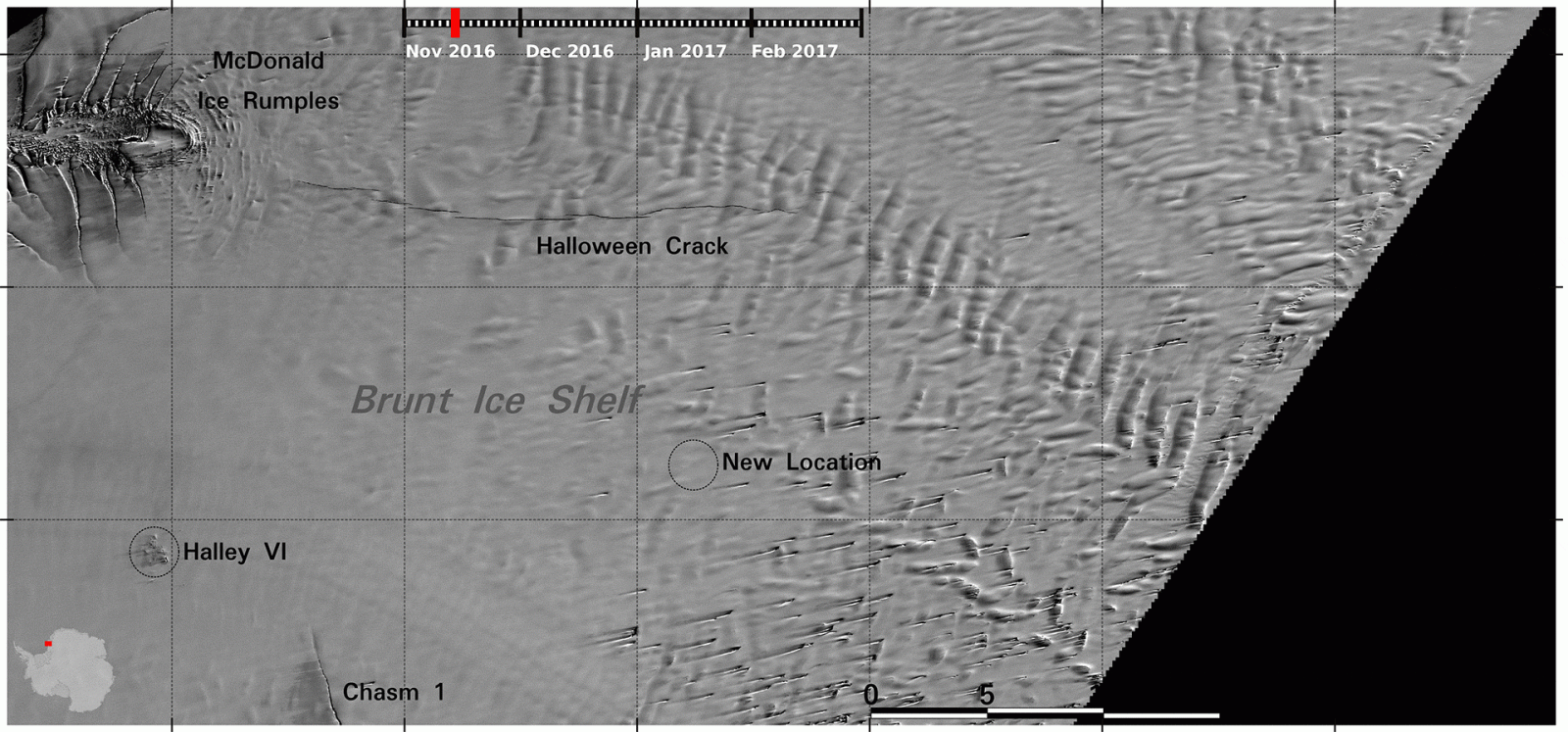 The "Halloween" crack that appeared on Antarctica's Brunt Ice Shelf grew at a rate of 600m per day over November and December, satellite data has shown. The huge crack led to the closure of the Halley VI research station, with scientists evacuating after deciding it was too dangerous to stay at the base so close to the fissure.
Information from the ESA's Copernicus Sentinel-1 and Sentinel-2 satellites allowed researchers to monitor changes to the crack. "Recent Sentinels sequences revealed a complex picture that made it difficult to predict how the Halloween Crack would evolve, so the [British Antarctic] Survey decided to evacuate and shut the base for the coming winter as a precaution," the ESA said in a statement.
"Normally, around 70 people live and work at the base during the summer and fewer than 20 during the winter. However, this is the first winter that the base has been completely closed."
The Brunt Ice Shelf is a floating sheet in the Weddell Sea Sector. Cracks regularly appear on ice shelves as they deform. However, when one expands rapidly, it could be a sign of calving – where ice splits and sheds a mass into the sea as an iceberg. The Halloween crack first appeared in October last year and grew rapidly over November and December.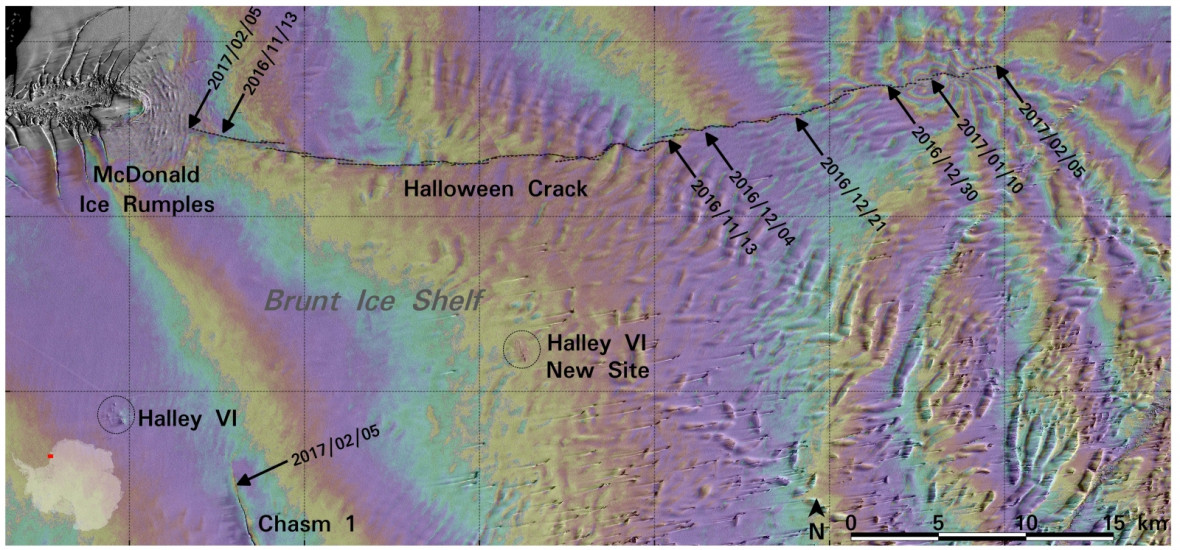 At present, it is growing at a rate of 200m per day. Hilmar Gudmundsson, lead scientist of the British Antarctic Survey, said: "The frequency of Sentinel-2 images and Sentinel-1 radar products allows us to follow in detail and almost in real time the development of the crack as it grows week by week. This also provides us with essential information for ice-deformation models, leading to a deeper understanding of such events."
Mark Drinkwater, head of ESA's Earth observation mission, added: "Routine Antarctic summer observations by the combination of Copernicus Sentinel-2A and Sentinel-1A and -1B are now demonstrating their value for monitoring rapid environmental change and providing information crucial to informed decisions on matters of safety and security in Antarctica.
"Though without direct effect on Antarctic infrastructure, similarly dramatic summer development of ice-shelf fractures is revealed around Antarctica, notably Pine Island glacier in West Antarctica and the Larsen-C ice shelf in the Weddell Sea region."