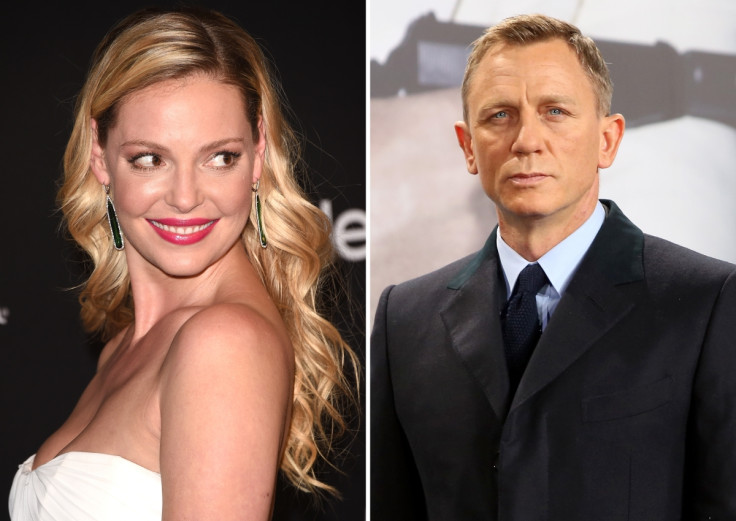 Daniel Craig is sure familiar with fast cars. After all, he did spend a number of his James Bond scenes outracing villains. So it seems like a good fit that the actor is now slotted to act in a Nascar-themed film.
Craig along with The Ugly Truth actress Katherine Heigl, have signed on to star in Logan Lucky, a film about two brothers planning a heist during a big race. The film is being directed by Steven Soderbergh and marks his return to the big screen after a three-year break. He is best known for directing Ocean's Eleven, Traffic and Erin Brockovich.
The cast ensemble includes some other famous actors as well. Channing Tatum, Riley Keough, Adam Driver, and Seth MacFarlane have been confirmed for the project, according to a statement released by Nascar.
"We are excited to work with Steven, Channing and all of Logan Lucky's incredible cast and producers," said Zane Stoddard, Nascar vice president of entertainment marketing and content development. "It's a big-hearted, fun story that showcases Nascar and Charlotte Motor Speedway as the world-class sports entertainment property and venue that they are, much like the Bellagio in Steven's Ocean's Eleven."
Pre-production will begin at the Nascar Sprint Cup Series Coca-Cola 600 on 29 May and the film is scheduled for release towards the second half of 2017.
Having made it clear that he has no intention of continuing with the Bond series, Craig has also signed up to star in a limited TV series Purity, the producers of which are currently in talks with Showtime. The series is based on the novel by Jonathan Franzen, which is about a young female activist named Purity who begins a worldwide search for her father. This will be Craig's first US TV series.