Bloodline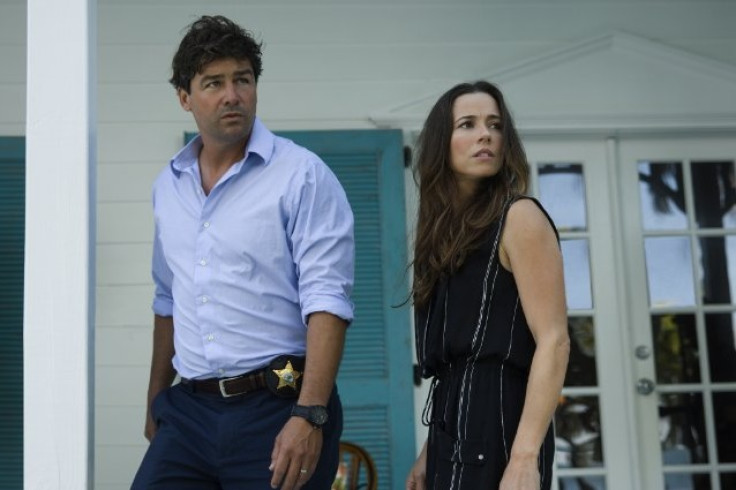 It is rare that Netflix fares badly when it comes to its original programming and Bloodline is no exception. The neo-noir drama centres on the Rayburns as black sheep of the family Danny, mysteriously returns home after years away, forcing his relatives to confront each other over their respective dark pasts. (Not that any of their presents are that much brighter.)
It is a show that is best started when you do not know much about it, so we will not give too much away. All you need to know is what starts out as slow-burner swiftly gets under your skin and will have you surprised at the twists and turns that are revealed throughout the series.
Bloodline is not afraid to present viewers with imperfect characters. In fact, even the tagline for the series is "we're not bad people but we did a bad thing". Aside from the idyllic backdrop of a windy Florida Keys coast, you are not even sure you like anything, or more importantly, anyone presented on the screen. What is so impressive about the show is its ability to nail every aspect of a hauntingly realistic family dynamic, unashamed to demonstrate the bad ways in which a family can take its toll on its members as well as the great side of such strong bonds too.
Season two lands on Netflix today (27 May) so be sure to check it out.
Watch this if you enjoyed: The Leftovers, The Affair,Bates Motel, Friday Night Lights, Empire and House Of Cards.
Available on Netflix UK and US.
Scream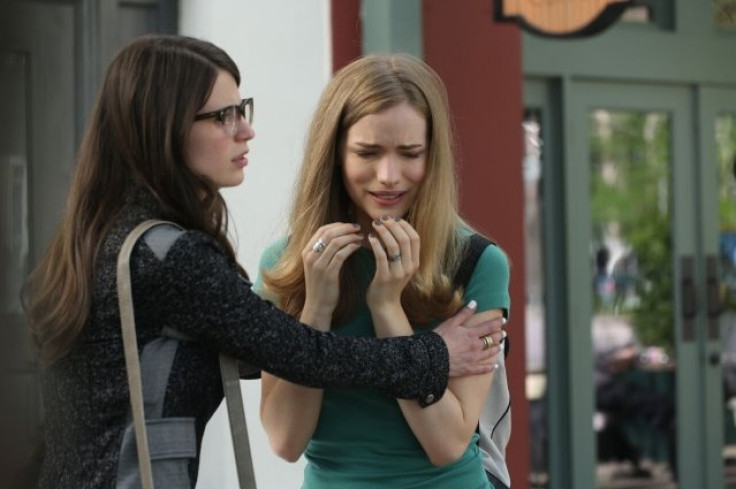 Based on Wes Craven's iconic film series, MTV's Scream maintains all of the best aspects of the cheesy teen horror but mixes it with a fresh new story to offer up brand-new scares in a much more modern environment. That's right, this year's Ghostface isn't just relying on an old-school voice changer and a landline, this time, he's using social media to influence and enact his scares.
Set in Lakewood, California, the series focuses on student Emma Duval (Willa Fitzgerald) as she and her friends are terrorised by a masked killer who's offing her close acquaintances one by one in an attempt to "show her the truth". It might sound typical of a horror movie rather than a TV series, but Scream certainly keeps the ante up from the first episode to the impressively thrilling finalé, as you are kept completely in the dark as to who the face behind the mask really belongs to up until the very end.
Season two will stream weekly on Netflix UK too, beginning on 31 May.
Watch this if you enjoyed: Scream (movie franchise), Pretty Little Liars, Teen Wolf, The Strain, Bates Motel, Faking It, iZombie.
Available on Netflix UK and US.
Man Up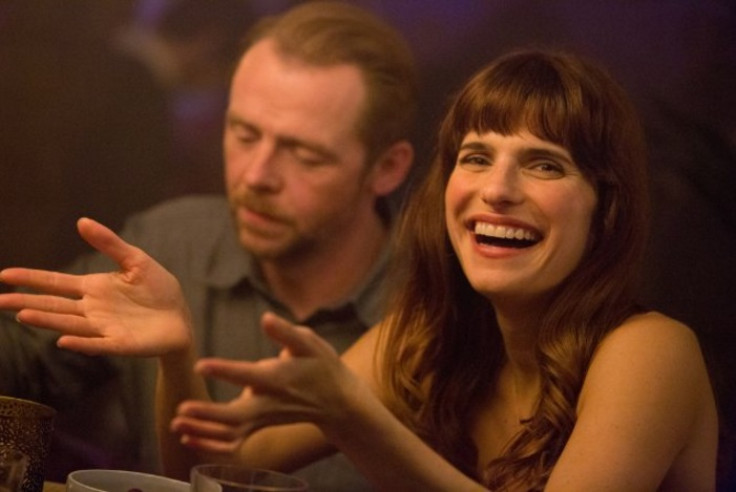 If you fancy something a little lighter and a lot more heart-warming than the previous two suggestions we've listed, then we reckon you should give Ben Palmer's Man Up a watch.
The premise? Well, lead Nancy (Lake Bell) is done with dating and is truly exhausted by the circus that the whole process has become thanks to the pressures of social media and difficulty maintaining a happy relationship. So when Jack (Simon Pegg) blindly mistook her for his date, no one is more surprised than her when she does the unthinkable and pretends that she is anyway. But how long will Nancy be able to keep up the pretence and will Jack be able to get over the deceit? Well, just let the evening unfold, roll with the consequences, and see if one crazy, unpredictable, complicated night can bring these two messy souls together.
Watch this if you enjoyed: No Strings Attached, I Give It A Year, Friends With Benefits, Trainwreck, When Harry Met Sally, Before Sunrise, Silver Linings Playbook and It All Happened One Night.
Available on Netflix US.
The Truman Show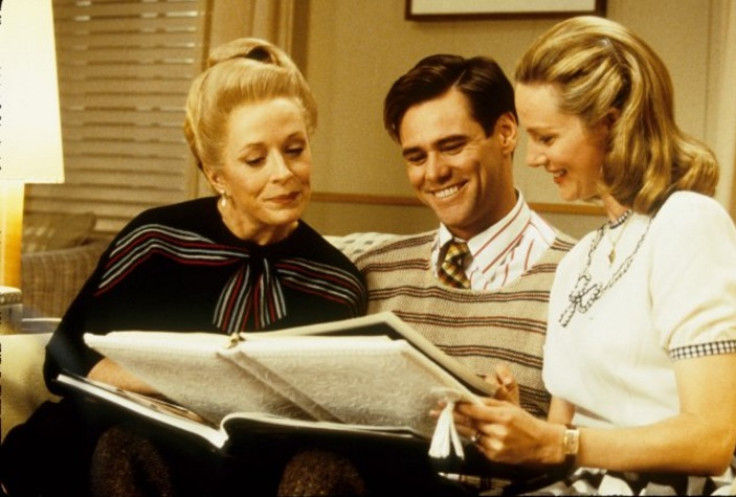 Most of us assume that a movie with Jim Carrey in will likely be a comedy given how cemented he is within that genre. A few titles aside the actor has forged a career by being one of the funniest guys in cinema, which is partly what makes The Truman Show such an eerie kind-of comedy drama.
The film tells the story of Truman Burbank, an ordinary man who believes he lives an ordinary life with his wife Meryl (Laura Linney) and the rest of his family. However things aren't exactly as the seem, as nothing in Truman's set-up is actually real. In reality, he lives within a huge studio with hidden cameras everywhere and all of the people around him are actors who play their own parts in the most popular television series in the world: The Truman Show. He goes by day-to-day blissfully unaware of how he's being exploited... that is until he finds out everything. How will he react? You'll have to watch and see.
Watch this if you enjoyed: Pleasantville, The Cable Guy, Vanilla Sky, The Terminal, The Sixth Sense, Big Fish, Stranger Than Fiction, The Stepford Wives and Being John Malkovich.
Available on Netflix US.
Jurassic Park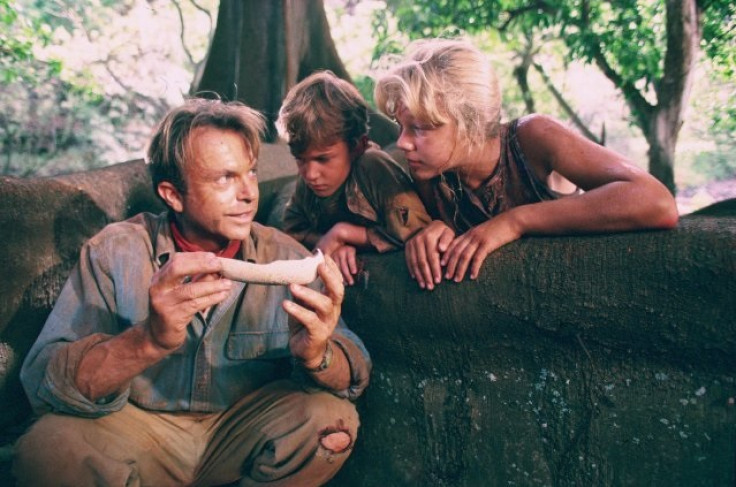 Wonder, dinosaurs, a cracking soundtrack and Jeff Goldblum, if you need more than that to make you interested in a film then quite frankly, your expectations are far too high. Steven Spielberg's timeless classic Jurassic Park tells the story of paleontologists Alan Grant, Ellie Sattler and mathematician Ian Malcolm who travel to a remote island to tour a theme park populated by real-life dinosaurs genetically-modified from prehistoric DNA.
While the park's mastermind, billionaire John Hammond is adamant that the facility is safe and that his visitors will give their blessing when they return home for the park to be opened to the public, the group soon find themselves fighting for their lives when various ferocious predators break free and give in to their violent, survivalist natures. Sam Neill, Laura Dern and Richard Attenborough also star.
Watch this if you enjoyed: Raiders Of The Lost Ark, The Mummy, Twister, Independence Day, King Kong, Back To The Future, Gremlins and E.T. The Extra-Terrestrial.
Available on Netflix US from Tuesday 1 June.