Danish horse owners feed their dead animals to the lions
As well as being seen as more ethical, the service is cheaper than other options.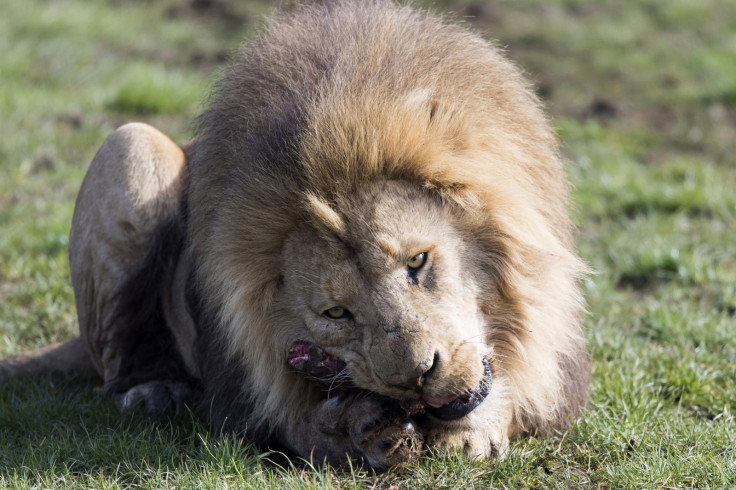 Horse owners unsure what to do with the carcasses of their recently deceased animals are taking advantage of a service from Copenhagen Zoo that sees their beloved hooved friends return to the natural cycle. For free, the zoo will pick up the dead horse and feed it to the zoo's lions.
The service has become so popular in fact, that some owners are having to wait months before getting to see their maned companions torn apart by big cats. According to some reports that was as long as six months though Jacob Munkholm Hoeck, a spokesperson for the zoo told IBTimes UK that number was more like three.
Giving back to nature isn't the only incentive behind the choice, according to one Danish TV channel having a company collect your dead horse could cost 3700 Danish krone - that's about £442.
One owner told the news channel that while a big part of her decision was based on the price, the ethical questions were important too: "When the horse is eaten by lions, it is part of the food chain." she said.
Speaking to IBTimes UK, Hoeck said that once or twice a week those responsible for feeding will pick up a horse that has just been put down, generally at the owner's stables. The horse is then slaughtered at the zoo and checked to make sure it doesn't carry any diseases.
"We also get calves and cows from the local agricultural college," Hoeck said, adding that he did not know of any other animal donations.
It's not the first time Copenhagen Zoo has garnered interest over its feeding practices. The zoo tackled worldwide outrage after it decided that Marius, a healthy giraffe, needed to be euthanised over worries about inbreeding.
The zoo was then accused of turning Marius's death into a spectacle by letting people view the animal's dissection and later by feeding parts of Marius's body to other animals - including the lions. At the time the zoo argued that it was complying with strict European regulations and that it is "not easy to reintroduce an animal to the wild".