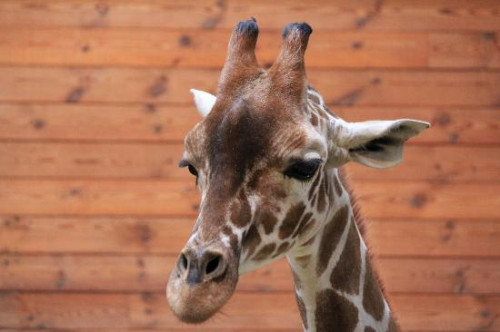 A campaign to save a giraffe in a Copenhagen zoo has failed to save the animal's life – and the giraffe was put down on Sunday morning.
Thousands of people had signed an online petition to save Marius the giraffe. Bosses at Copenhagen zoo had earmarked Marius for destruction to keep giraffe numbers down and because of EU laws to prevent animal inbreeding.
An animal park in the UK and a zoo in Sweden had both made last-ditch attempts to save the animal by offering it a home, but Copenhagen zoo chiefs said this would still breach the strict EU laws.
Bengt Holst, the zoo's scientific director, told Danish newspaper Ekstra Bladet: "You have to accept that there is a surplus of animals that cannot be included in the genetic chain without causing inbreeding problems."
Holst told the BBC it was a responsible practice on the part of zoos to manage their animal populations to ensure they remained healthy. He could not understand the fuss over Marius, and said that 700-800 deer are killed every year at a deer park north of Copenhagen to control their numbers.
Holst said "in principle" there should be no difference between how a large exotic animal and a rat are treated, and that sending the animal to live wild in Africa would be "using nature as a rubbish bin".
The zoo was also criticised for making the destruction of the giraffe into a spectacle. It is claimed the zoo had offered members of the public the chance to attend the dissection of the 18-month old animal, before it was slaughtered and fed to other zoo animals.
"It would be absolutely foolish to throw away a few hundred kilos of meat. Some is used for research and the rest for food", Holst said according to the Swedish newspaper Svenska Dagbladet.
Animal rights campaigners have described the move as barbaric and have accused the zoo of being unethical. Maria Evans, who started an online petition, said Marius "deserved to live".
"The zoo produced him so it is their responsibility to find him a home, no matter how long it takes. They must not be allowed to take the easy option."
Copenhagen Zoo has previously killed bears, tigers and zebras to stop overbreeding, according to Ekstra Bladet.