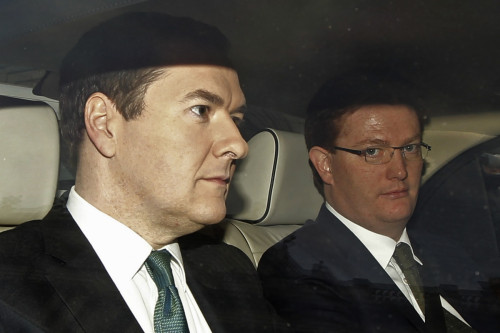 The top rate of income tax will be cut further to 45p "over my dead body", said the Liberal Democrat chief secretary to the Treasury.
Danny Alexander, who is second in command at the Treasury to his Conservative coalition colleague Chancellor George Osborne, slapped down the suggestion that another cut to the top income tax rate could happen before the 2015 general election.
Labour's Shadow Chancellor Ed Balls said he would hike the top rate back up to 50p if his party wins the election.
Osborne slashed it in his 2012 Budget, claiming a lower rate would bring in more money for the Treasury because more people would be inclined to pay rather than avoid it.
"The top rate of tax has been an issue of late. Labour wants to take it back up to 50p. I think the 45p rate is the right place to be," Alexander told the Mirror in an interview.
"I wouldn't go to cutting below 45p. That would happen over my dead body. It's better to say we are going to stick where we are."
Those earning over £150,000 a year pay the top rate of income tax on what they are paid above that amount.
For example, if you earned £175,000 a year you would pay the top 45% rate on £24,999 of your income and the lower rates on what else you have earned.
There is only speculation that the Tories want to cut the top income tax rate again soon and it is not yet official Conservative policy, though many of the party's back benchers want Osborne to go further than he has so far on slashing it.
In his interview, Alexander also said the Lib Dems should receive more credit for the emerging UK recovery. The UK economy grew at a rate of 1.9% in 2013, its fastest pace since 2007.
"We must get our fair share of credit for the economic recovery," he said.
"The economic plan is not a Tory plan, it's a Coalition plan. There's as much Lib Dem thinking as Tory thinking. It's as much Danny Alexander's economic plan as it is George Osborne's."