Danny Dyer's daughter 'heartbroken' over dad's '5 on 1' scrap with Mark Wright at V Festival
Michelle Keegan ignores incident and carries on posting selfies as usual.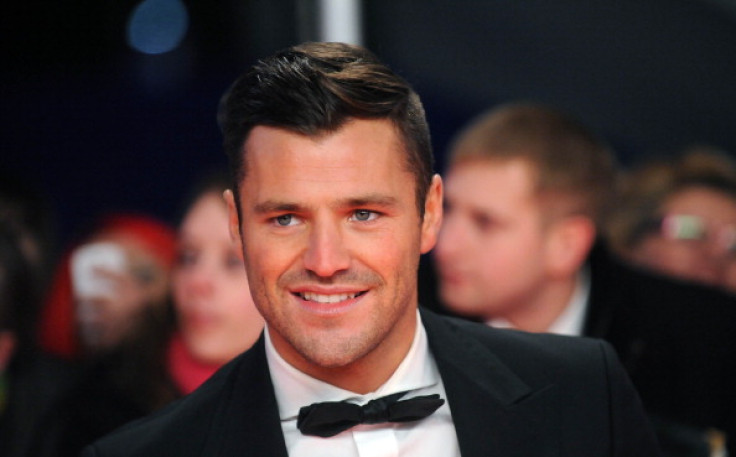 Danny Dyer's daughter has publicly commented on the alleged brawl between him and TOWIE star Mark Wright and friends at V Festival on Sunday (21 August) which left the EastEnders star with a black eye. She claims her father "isn't a fighter" despite playing hard man acting roles and that it was a "5 on 1" attack.
IBTimes UK has reported on the physical and verbal altercation which took place backstage at the Chelmsford, Essex, music event.
It unravelled in front of Dyer's 20-year-old daughter, according to The Sun. Dyer's furious fiancée Joanne Mas told the publication: "Mark called him a c*** and was egging on his bunch of idiot friends all day.
"There were five guys against one and Danny still went for them, but the most f**king disgusting thing is it was all in front of my 20-year-old daughter. They're a bunch of talentless Essex t****."
The gang of friends are said to have attacked Dyer who fought back as the backstage area turned into some sort of a "war zone" and left the soap star with a black eye. The fight came after a Twitter spat between Dyer and Wright's brother Joshua following a dispute between the actor and TOWIE star at a charity football match.
Dyer's heartbroken daughter – who allegedly beheld her father getting beaten up – posted a cryptic Instagram post this morning (22 August). The photograph shows her and her 39-year-old father at restaurant Burger and Lobster wearing plastic bibs.
The post reads: "The only comment I'm even gonna say is my dad is the strongest person I know he isn't a fighter just because he plays good acting rolls as a hard man does not mean he is that in real life.
"I admit I was shouting that mark Wright is a c***. Because his silly mates thought it was okay to barge past my dad knowing he was drunk, my heart is broken as I witnessed the whole thing.
"My dad is such a sensitive loving person who wouldn't want to hurt a fly. 5 on 1 is never fair. But I love you papa and seeing that just proved how I would have wished to have smacked them in the mouth. Love you xxxxxx[sic]," she added.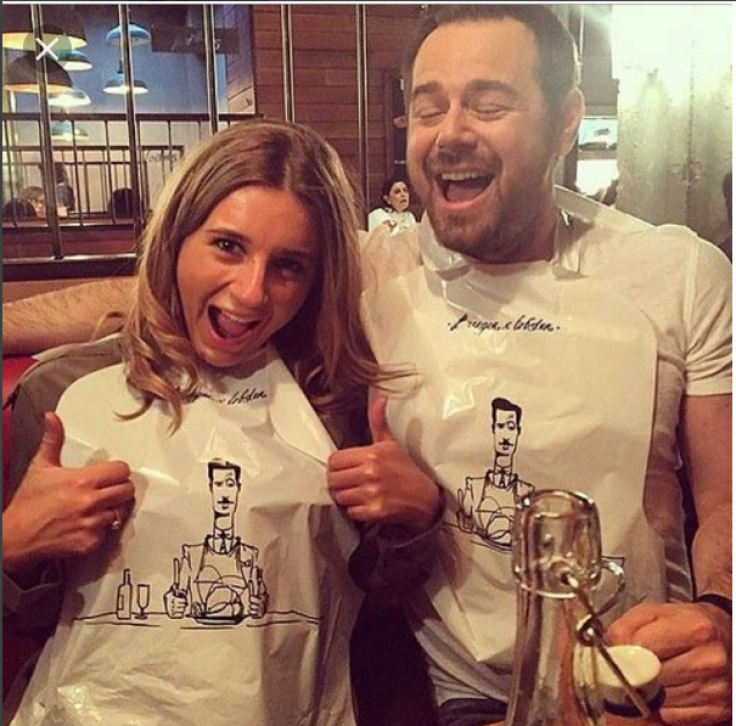 The youngster has received a slew of supportive messages since posting the picture and heartfelt caption. One Instagram user replied: "What idiots imuture little boys and doing it in front of his daughter that is disgusting hope they get what's coming to them karma ... Who do they think they are divy wana be hard men hope your ok xx".
Many people were shocked to hear that it was a "5 on 1" attack. One person said: "Takes some serious cowards to do that to a man while he is alone with his daughter.. 5 on 1. It's disgusting hope you're both okay xxx" while another commented: "I really hope you and all your family are okay xx Always here! 5 on 1 isn't fair they should all be ashamed of themselves!! You all deserve to be happy! Literally I love you all".
Contrarily, Wright's wife – former Coronation Street actress Michelle Keegan – has kept quiet about the scuffle. The 29-year-old has continued posting Instagram pictures as if blissfully unaware of the incident that involved her husband of one year – who attended the music festival without her.
The actress has posted two pictures on Instagram since yesterday, appearing to ignore the headline-making altercation. "Simple but stylish... I love this bardot jumper from my @lipsylondoncollection!!! Get it NOW!!! X" she wrote about one selfie which saw her in a grey knit sweater.
The subsequent post appeared to be promoting her upcoming BBC1 drama, Our Girl. Keegan caption a shot of herself in character, stating: "It's OFFICIAL- 7th September, BBC1
#ourgirl #GeorgieLane".
Wright has not posted anything on Instagram since yesterday at the festival. One post was of him and his younger sister Natalya Wright at the event. He has, however, posted a tweet claiming he was not involved in the fight.
Despite reports and eye witnesses begging to differ, Wright has denied having anything to do with the scrap. He wrote: "Seen some stories online today about v festival. I would like to confirm that I personally wasn't involved in any physical confrontation".
IBTimes UK has reached out to both Dyer and Wright's reps for comment.
© Copyright IBTimes 2023. All rights reserved.