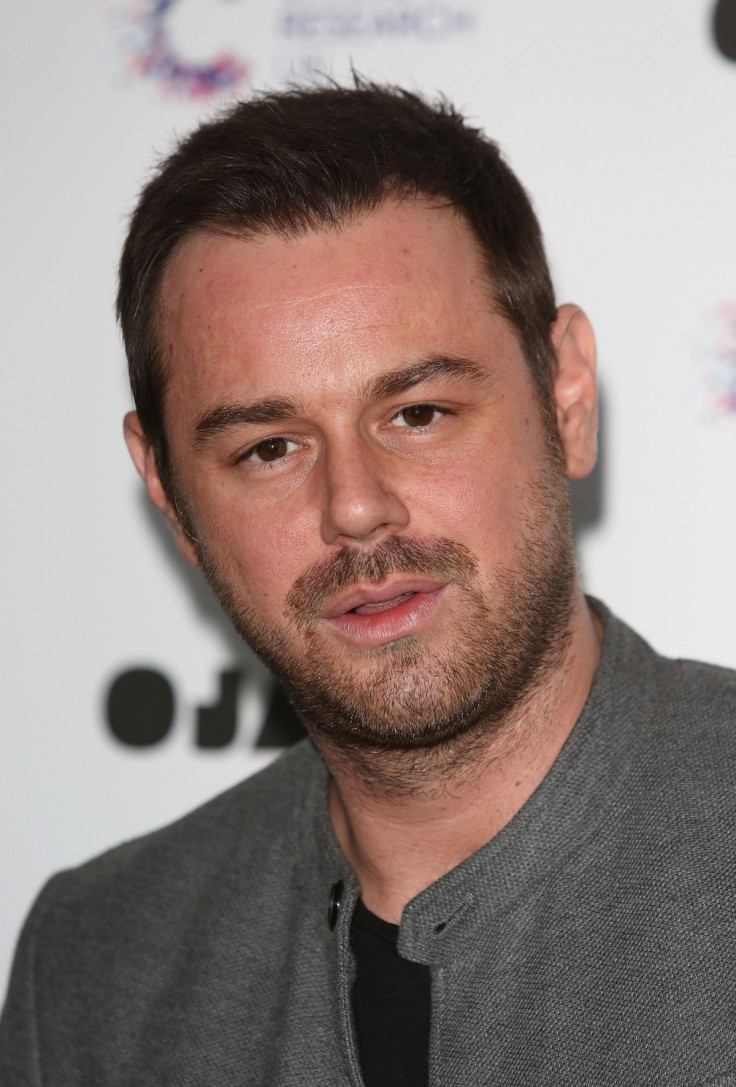 More details have been revealed about the alleged brawl involving Danny Dyer and former TOWIE star Mark Wright and his friends at V Festival on Sunday (21 August). IBTimes UK previously reported that the actor was caught in a heated exchange at the end of Justin Bieber's headlining set following a recent Twitter spat between him and Wright.
The online altercation escalated into a full blown incident when they came face-to-face at the music festival.
The EastEnders star sported a black eye following the alleged scuffle and security were forced to intervene. A source told Mirror Online: "It was EastEnders vs TOWIE, everything kicked off and security had to step in to break it up."
It has now been reported that the dramatic backstage drama took place in front of Dyer's 20-year-old daughter, Dani, as her 39-year-old father celebrated his stag do wearing a Phantom of the Opera mask.
29-year-old Wright – who is married to former Coronation Street actress Michelle Keegan – is said to have called the actor a "c***". According to The Sun, sources close to Keegan's husband insist that he was not involved in any physical violence. He allegedly attempted to stop his friends from causing further injury to Dyer.
Dyer's furious fiancée Joanne Mas told the publication: "Mark called him a c*** and was egging on his bunch of idiot friends all day. There were five guys against one and Danny still went for them, but the most f**king disgusting thing is it was all in front of my 20-year-old daughter. They're a bunch of talentless Essex t****."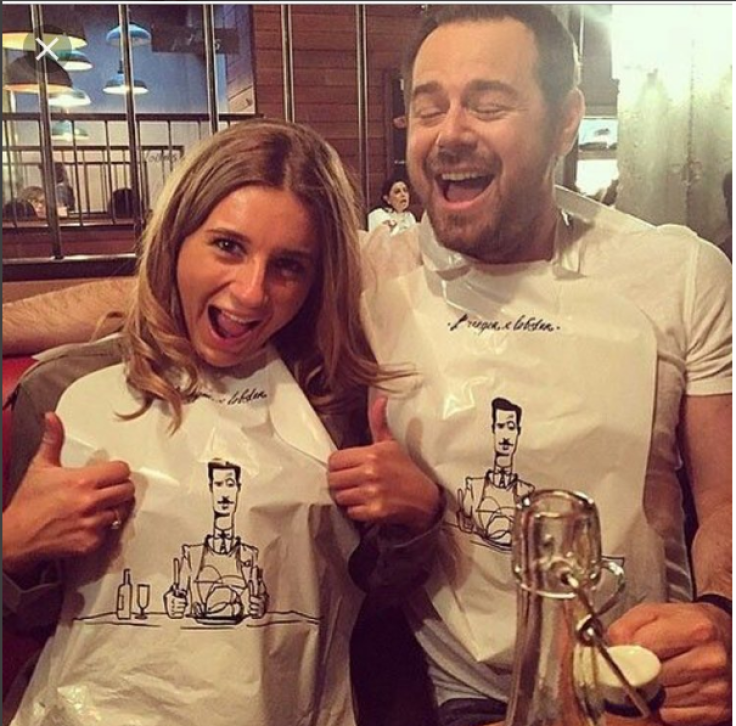 Meanwhile, a source told Now Magazine: "Danny saw Mark and started shouting, 'Mark Wright you c**t! Mark Wright you tw*t'. It was all kicking off. Mark was against a wall and was shouting back at him – shouting 'shut your f*****g face'. One of Mark's friends managed to break them apart and they took Mark away into the Mahiki VIP area."
The magazine claims Mark was later seen speaking to friends on his phone.
"They were saying they stopped it because it was getting out of hand," a second source reportedly added. "Mark was saying he was fine and they were joking that Danny couldn't hit someone if he tried. Mark did seem put out though and spent a lot of time on the phone. In his first conversation he was angry and shouting a lot but when he was on the phone for the third time he had calmed down."
Despite eye witness claims, Wright denies any involvement in the ruckus on his Twitter profile. He wrote:
The incident was apparently sparked by an online feud between the television stars when Dyer clashed with Wright's brother Joshua. The pair exchanged angry tweets after the EastEnders actor had a dispute with Wright at a charity football match.
In a dig towards Heart FM radio presenter Wright, Dyer tweeted on 16 August: "My worst nightmare would be listening to Heart FM while eating an Oykos yoghurt. It would be like p*****g razor blades."
Joshua swiftly replied with: "Malcolm you must still be hurting from when Mark gave you a slap in the changing room that day.get over it you melt@MrDDyer".