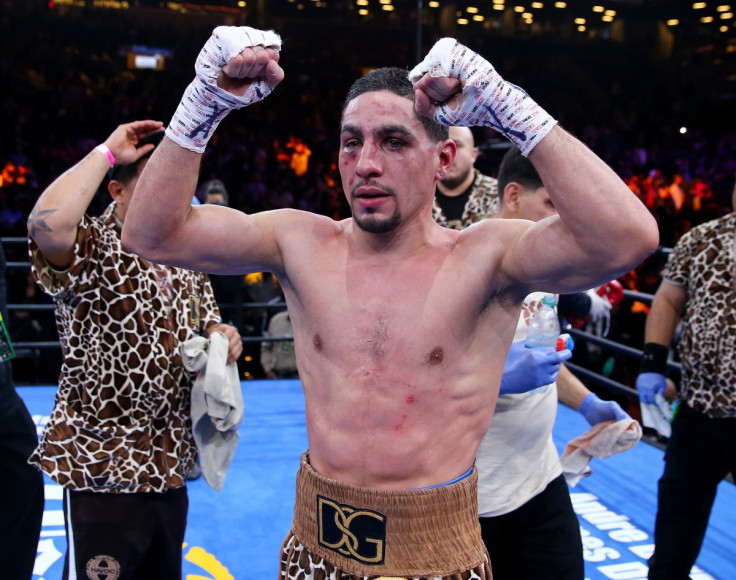 Danny Garcia puts his unbeaten record on the line against Robert Guerrero in pursuit of the vacant WBC welterweight title at the Staples Center in Los Angeles, California on Saturday January 23
Where to watch
Garcia vs Guerrero is available to watch live on subscription channel BoxNation, with the programme scheduled to begin at 1am GMT on the morning of Sunday January 24.
Overview
Danny Garcia and Robert Guerrero do battle for the vacant WBC welterweight world title in Los Angeles on Saturday. The bout represents Garcia's second at the 140-pound weight category while Guerrero is looking to improve on a recent record which has seen him lose two of his last four fights.
In fact there are questions over whether Guerrero is worthy of a shot at another world title having lost of Floyd Mayweather Jr and Keith Thurman. The 32-year-old was also fortunate to beat Aaron Martinez on points after being knocked down by the American last June.
Garcia is more than deserving of his latest title shot having outclass Paulie Malignaggi on his welterweight debut last year, with an impressive ninth round knock-out. The boxer of Puerto Rican descent was treading water in the super lightweight division but this fight represents the first genuine test of his durability at this level.
The victor is likely to be paired with Briton Amir Khan in a mandatory rematch, with the Olympic silver medallist preferring a shot at the WBC crown rather than the IBF title held by fellow-countryman Kell Brook. Garcia beat Khan via knockout in 2012 and his unbeaten record will take some stopping.
What they've said
Danny Garcia: "I want to thank Ruben Guerrero because he's awakened the devil. I can't wait for Saturday night to show the world what Danny Garcia is all about. I feel fast, I feel strong and I'll see everyone Saturday. My dad and I are chilling right now, we're business men. They set it off and they woke us up. That's the last thing you want to do to us. I'm going to bring the heat. He never faced a guy like me. I'm sending a message.
"I haven't felt this way in a long time. It's that feeling you get when you know you're going to put on a great performance. I feel great. I'm keeping my composure and staying focused. Saturday night will be another night of work for me.
"I'm the type of fighter where I can be cool, but certain things bring out the anger in me. I don't feel any pressure. I'm going to go in there and be Danny Garcia. I'm going to make adjustments. I know he wants to get dirty but we have an answer for everything he has."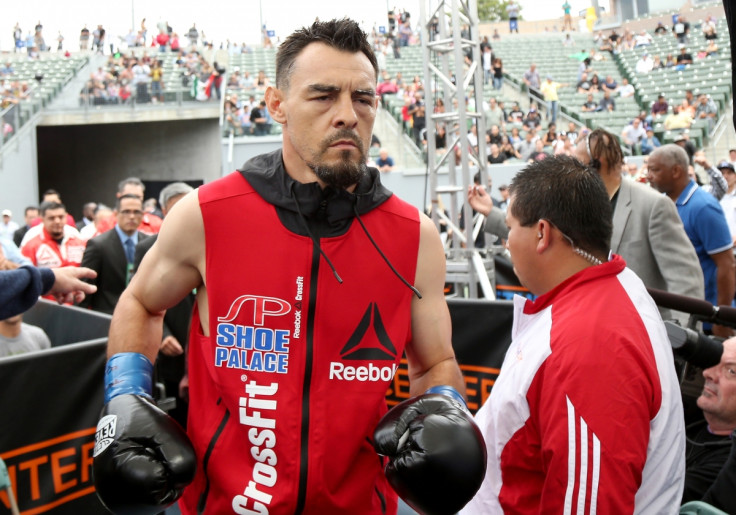 Robert Guerrero: "We're really ready to go. We trained hard and did everything we had to do. There's nothing left now but to do it. I have to go out there and show my heart. Everything I put into this, I want to get even more out. I'm a hard worker and it will translate into the ring.
"I'm excited to get to the fight and take care of business. As my dad says, 'we're 'letting the roosters go.' It's time to fight. I'm very grateful to be fighting on this show as the return of boxing is back on FOX. I'm ready to settle our business in the ring.
"All the talking is done. He said he's going to knock me out... well, we're going to see. I'm ready to represent the Mexican people and bring the fans a great, action-packed fight. A title is on the line and I'm extremely motivated to silence the critics who are doubting me. I'm ready to become a champion once again"
Records
Garcia: 28 fights, 26 wins (24 via knockout)
(W) Paul Malignaggi – technical knockout – August 2015
(W) Lamont Peterson – majority decision – April 2015
(W) Rod Salka – knockout – August 2014
Guerrero: 34 fights, 30 wins (18 via knockout)
(W) Aaron Martinez – split decision – June 2015
(L) Keith Thurman – unanimous decision – May 2015
(W) Yoshihiro Kamegai – unanimous decision – June 2014
Prediction
There is little doubt that while Garcia has proved himself to be dangerous at welterweight, Guerrero's best is someway behind him. Garcia has never been more confident in his professional career, predicting a fifth round knockout, and you can understand why. Guerrero faces little chance.
Odds (via William Hill)
Danny Garcia 1/9
Robert Guerrero 5/1
Draw 25/1
Undercard
Sammy Vazquez vs Aaron Martinez
Dominic Breazeale vs Amir Mansour
Alejandro Luna vs. Alan Herrera