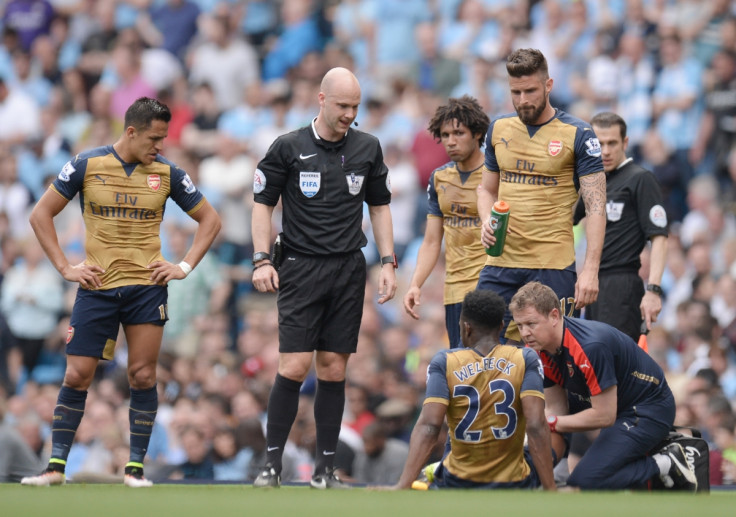 Arsenal boss Arsene Wenger has confirmed that Danny Welbeck's injury recovery is progressing faster than initially expected. The England striker has been sidelined since May, when he underwent surgery to correct significant cartilage damage in his right knee suffered during a 2-2 draw at Manchester City.
Such a significant blow, which came just just 12 weeks after his return from another long-term knee problem, ruled Welbeck out of contention for Euro 2016 and was originally expected to keep him out of action for approximately nine months. However, Wenger revealed back in August that the outcome of an additional procedure to assess inflammation in the joint had been positive and that his expected return date, which could have been pushed back as far as April, had been moved up to around the festive period.
And while that latter prediction may have been a touch optimistic, it appears that the 25-year-old's rehabilitation is still proceeding quickly ahead of a busy January schedule for second-place Arsenal. The Gunners will be desperate to avoid their traditional post-Christmas slump.
"Danny Welbeck is ahead of schedule and could be back in January," the manger was quoted as saying by BBC Sport on Friday (21 October) at a pre-match press conference held before the visit of Middlesbrough. "It can take two months of work to get back to full competition. He will start running in two weeks."
Arsenal, still without captain Per Mertsacker as he recovers from his own knee surgery, have only one fresh injury concern to deal with ahead of that clash with 'Boro after Santi Cazorla received a kick to his Achilles tendon during Wednesday night's 6-0 Champions League drubbing of Bulgarian champions Ludogorets. The Spaniard was substituted quickly after sporting a limp and will need to be assessed before the weekend. Midfield colleague Granit Xhaka is suspended after collecting his eighth red card in just two-and-a-half years in last weekend's nervy win over Swansea.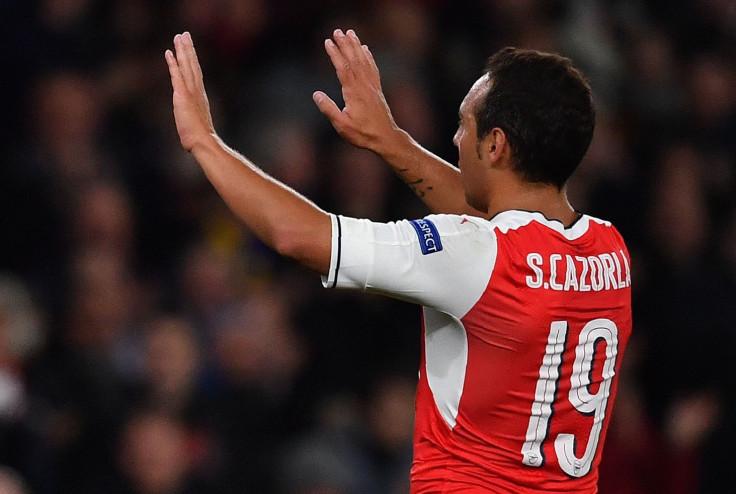 "From Wednesday night we have no big problems, the only uncertainty is Santi Cazorla so we will see," Wenger added. "Aaron Ramsey and Olivier Giroud are progressing well. Giroud could be available on Tuesday [against Reading]. Ramsey is progressing well, fitness wise he is 90% there. His potential return is not against Reading, maybe Sunderland [next Saturday]. We want him to be 100% fit before we bring him back."
Ramsey has not played since a 4-3 defeat to Liverpool on the opening weekend, when he was perhaps thrust into action too quickly after an exhausting summer with European Championship semi-finalists Wales, promptly suffering a hamstring injury. Divisive striker Giroud, meanwhile, has not started a single game in 2016-17 and has sat out the last four matches with a recurring toe issue. However, he did recently receive assurances from Wenger that he still has a significant role to play as the season progresses.