Sony Pictures Entertainment has finally released the first trailer for upcoming action adventure The Dark Tower and there's only one way to describe what happens in the debut sneak peek: Idris Elba vs Matthew McConaughey. Based on the bestselling series of novels by Stephen King, the film combines elements of a dystopian, sorcery-filled Wild West and a real-life New York City to depict a fantastical battle between good and evil.
Elba plays the film's sharp-shooting protagonist, Roland Deschain; a gunslinger who teams up with Earth-boy Jake Chambers (Tom Taylor) and sets out on a quest to find a mythical tower. His hope? That both its discovery and power will save his dying world and protect his accomplices. Meanwhile, McConaughey portrays villainous character Walter Padick, aka The Man In Black, whose aim is to destroy the tower in order to ensure death and destruction across all dimensions.
In the clip, Jake suffers from visions about a tower, a gunslinger and a Man in Black but can't quite piece together what his dreams mean. One thing he knows for certain though – much to the dismay of his therapist – is that what he's seeing is real. Desperate to get to the bottom of his fantasies, Jake sets out to find an old house which he believes contains the portal to another world... and well... what kind of film would it be if he didn't find it, eh?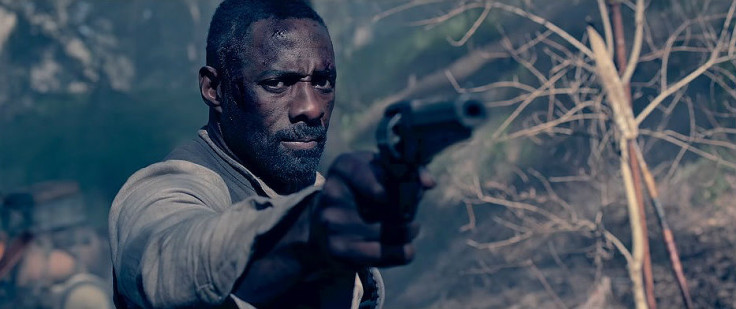 Once he passes over into Mid World, he finds Deschain – the last known Gunslinger – and realises that the baddie in his hallucinations is on the brink of, quite literally, unleashing hell upon both of their worlds. Can they defeat him before it's too late? Those who have read the books will already know. For everyone else, you'll just have to wait and see...
Directed by A Royal Affair's Nikolaj Arcel and also starring Katheryn Winnick, Jackie Earle Haley and Abbey Lee, The Dark Tower is released in the US on 4 August. It will reach UK cinemas on the 18th.