May is right on our doorstep and as summer blockbuster season well and truly kicks off, there's plenty of great movies coming out over the next four weeks. But when so many of the outings are worth watching, which do you pick to see? If you can't watch them all that is...
To help you out, IBTimes UK offers up a scaled-down guide to next month's heavy hitters...
This month is full of sequels and reboots, offering up fans another chance to delve into some beloved franchises. Our first recommendation, Alien: Covenant certainly does just that.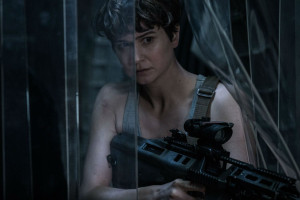 Following on from Ridley Scott's Prometheus, the film centres on a set of couples aboard a colony spacecraft, who travel to an uncharted planet with the hope they can make it habitable for people back on Earth. Soon after they arrive, however, they discover the land is dark and dangerous and its sole inhabitant is Michael Fassbender's morally-questionable android David.
And if that doesn't sound bad enough, it doesn't take them long to find out that there's also some scary-looking extraterrestrials lurking about too. Danny McBride, James Franco and Katherine Waterston also star.
Next up, we have Pirates of the Caribbean: Salazar's Revenge; the fifth instalment in Disney's swashbuckling series. Starring Johnny Depp, Geoffrey Rush and Javier Bardem – as well as returning players Orlando Bloom and Keira Knightley – it follows fan favourite Jack Sparrow, as he comes up against his old nemesis Salazar (Bardem), a ruthless sea captain who has vowed to rid the world of all pirates.
Salazar is a particularly terrifying enemy, seeing as he's already dead and leading an army of spirits to track down all those he wants to kill... Expect action-packed, family fun with this one... Oh, and ghost sharks too. What more do you want?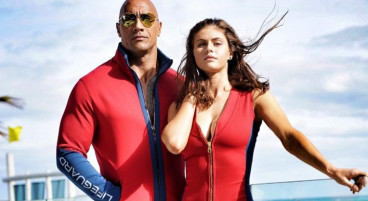 Our last pick this month, Baywatch, is an out-and-out comedy starring Zac Efron and Dwayne Johnson. Inspired by the original television series which began in the late 1980s, it centres on Johnson's by-the-books lifeguard Mitch, who reluctantly, has to team up with Efron's cocky new recruit. Their mission? To put a stop to the criminal plot of a ruthless oil tycoon and save the bay. Well, it's certainly a twist on the ''save the day'' tradition at least.