Dark web drug sales doubled after Silk Road creator received life sentence
Dark web drug sales more than doubled in the wake of Ross Ulbricht's life sentence.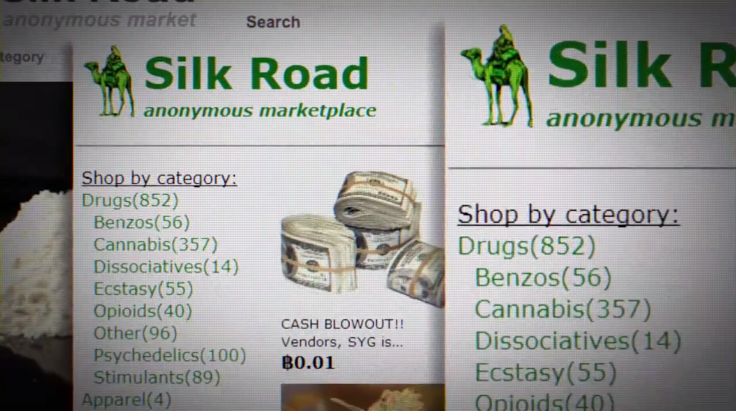 Handing a shock life sentence to the creator of the world's most notorious illegal narcotics website may have contributed to online drug sales more than doubling in just two weeks.
Ross Ulbricht was handed a life sentence without parole on 29 May 2015, 19 months after the FBI caught him logged in as the administrator of Silk Road, a website he created on the anonymous dark web for people to buy and sell illegal drugs.
Judge Katherine Forrest said in her closing remarks that Ulbricht's 'kingpin status' and life sentence would act as a deterrent against any copycat criminals. "For those considering stepping into your shoes... they need to understand very clearly and without equivocation that if you break the law this way there will be very, very severe consequences."
But these words appear to have fallen on deaf ears. According to a newly published research paper by sociologist Isak Ladegaard, cited by Motherboard and to appear in the British Journal of Criminology, dark web drug sales soared in the wake of Ulbricht's sentencing.
Data collected from Agora, the largest dark web marketplace at the time of the sentencing, revealed that sales to US customers more than doubled from $40,000 (£30,000) per day to over $100,000. International sales also shot up, from $100,000 a day to $250,000.
Media attention surrounding Ulbricht's arrest in October 2013 and his trial in early 2015 also accounted for a boom time on the dark web. At the time of Ulbricht's arrest the Silk Road had around 12,000 items listed for sale, ranging from marijuana and ecstasy to cocaine, heroin and forged documents. Today, Ladegaard says, the dark web's largest marketplace, Alphabay, has well over 300,000 items for sale, of which 240,000 are drugs.
As large as these increases are, Ladegaard warns that the uptick in dark web marketplace users would have been far more significant had Ulbricht, who admitted to creating the SIlk Road but said he gave it away years ago, been acquitted.
Of Ulbricht's sentence, Ladegaard says: "It is possible that media coverage of the trial attracted new customers and vendors, who otherwise would not have known that cryptomarkets existed, but that the number of new registrants would have been much larger if Silk Road's founder had been acquitted."
© Copyright IBTimes 2023. All rights reserved.