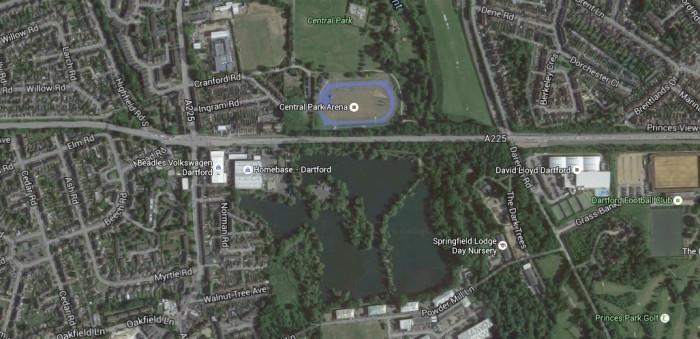 The Environment Agency has been notified after three dogs died and up to seven more became ill after apparently drinking water from Brooklands Lake in Dartford, Kent today (17 May). All the dogs are thought to have suffered "unidentified poisoning." The lake will be cordoned off for up to a week while samples of water taken from the lake are analysed.
All three of the dead dogs belonged to one owner. A spokeswoman for Kent Police said: "As yet the cause of the animals' illness is not known and it has not been confirmed if they were contaminated by anything in the lake. It is believed they got into the lake and drank from it. They came out and started fitting. Shortly after that three of them died and vets are attempting to resuscitate the other one."
The lake is managed by Dartford and District Angling and Preservation Society. Steve Butler, who on Facebook claimed to be the groups' treasurer, told Kent Online: "Can I point out there are no health issues with either the fish or bird life at the lakes.
"There has been no signs of barrels with skulls and the lakes are patrolled by our bailiffs several times a day. Also our bailiff's own dog swam in the water earlier today with no ill effects. The EA have just arrived to test the water and this will be published when available."
In 2013 people were asked to stay away from the lake following a build-up of blue-green algae which can cause illness in humans and prove fatal to pets. However it is not yet known if today's incident was related to algae. A spokesman for the Environment Agency (EA) said: "Until we've analysed the necessary samples, we won't know what has caused these deaths."