Data Breaches in the UK Put Domestic Abuse Victims' Lives at Risk
When a domestic victim's information is exposed due to data breaches, it can lead to stalking, harassment or even physical violence from their abusers.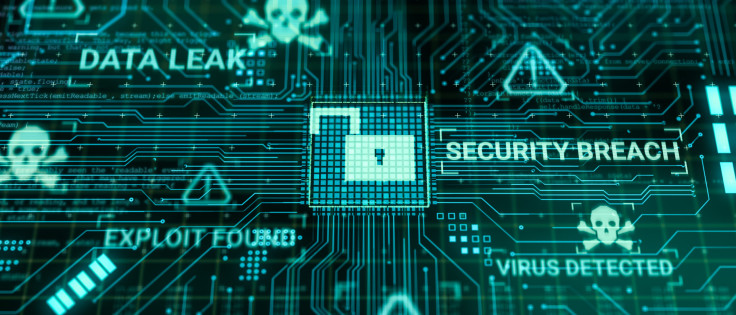 The United Kingdom's data regulator has issued a stern warning that data breaches have the potential to jeopardise the safety and lives of abuse victims.
The UK Information Commissioner's Office (ICO) has reprimanded seven organisations in the past 14 months for data breaches affecting victims of domestic abuse.
This caution comes amidst a growing concern over the security of personal information and the urgent need for improved data protection measures in sensitive cases. Most cases of data breach involve organisations inappropriately disclosing the victim's home address to alleged perpetrators.
The Information Commissioner's Office (ICO) sounded the alarm after a series of data breaches in recent months exposed the personal information of individuals who had sought protection from abusive partners or dangerous situations.
The ICO emphasised that such breaches not only compromise the privacy of survivors but also undermine the trust and confidence they have in institutions responsible for their protection. This lack of trust can have far-reaching consequences, discouraging victims from seeking help or reporting abuse, thereby putting their lives at risk.
Abuse victims often rely on the assurance of confidentiality when disclosing their situations to law enforcement, shelters, counselling services and other support organisations. When their personal information is exposed due to data breaches, it can lead to stalking, harassment or even physical violence from their abusers.
John Edwards, UK Information Commissioner, said: "These families reached out for help to escape unimaginable violence, to protect them from harm, and to seek support to move forward from dangerous situations. The very people that they trusted to help, exposed them to further risk."
The rise in remote working and the increased reliance on digital systems during the COVID-19 pandemic have heightened the vulnerability of data systems. Hackers and cybercriminals have exploited these vulnerabilities, making it imperative for organisations to strengthen their data security measures.
The ICO has called upon public authorities and organisations that handle sensitive data to prioritise data security and invest in robust cybersecurity measures. Additionally, they have urged these entities to review and update their policies and procedures to better protect the information of abuse victims and other vulnerable individuals.
All staff members of organisations handling the personal information of their clients should be taught the basics of data privacy. Many security breaches can be prevented by making sure that the staff always double-checks before any personal information is transferred, altered or disclosed.
Edwards further said: "Getting the basics right is simple – thorough training, double checking records and contact details, restricting access to information – all these things reduce the risk of even greater harm."
"Protecting the information rights of victims of domestic abuse is a priority area for my office, and we will be providing further support and advice to help keep people safe," he added.
To address these concerns, the UK government is considering legislative changes that would impose stricter penalties on organisations responsible for data breaches, especially in cases involving vulnerable individuals. Such penalties would serve as a deterrent and reinforce the importance of safeguarding sensitive information.
Abuse survivor advocacy groups and human rights organisations have applauded the ICO's warning and are calling for swift action to address the vulnerabilities in data protection systems. They stress that the safety and lives of abuse victims depend on the effective protection of their confidential information.
As the UK grapples with the complex issue of data breaches in cases involving abuse victims, it serves as a stark reminder that the responsible handling of sensitive data is not just a matter of privacy but a matter of life and death.
Strengthening data protection measures and ensuring accountability for breaches are essential steps in safeguarding those most vulnerable in society.
© Copyright IBTimes 2023. All rights reserved.