New data from the cockpit voice recorder of the crashed EgyptAir flight MS804 suggests pilots may have battled to extinguish a fire, say reports. The Airbus A320 crashed into the Mediterranean Sea whilst flying from Paris to Cairo on 19 May killing all 66 people on board.
The cause of the crash remains unknown but new information revealed by sources close to the air crash investigation but not yet made public, seems to confirm that there was smoke in the cabin before the plane began to plummet, say the BBC.
The cockpit voice recorder, which captures sounds from the flight deck including flight crew conversation, alarms and background noise, indicates that there was an attempt to put out a fire somewhere on the aircraft.
On 28 June, Egyptian investigators confirmed that smoke was detected in the cabin on board the fatal flight just minutes before it crashed after extracting data from one of the aircraft's repaired black boxes. Other wreckage showed signs of high temperature damage and soot on the plane's front section.
Egypt's Aircraft Accident Investigation Committee has been assessing one of the voice and flight data recorders, also known as black boxes. Both of the two black boxes on board were recovered by specialist teams from a depth of around 3,000m (9,800ft) in the Mediterranean Sea.
The other recorder was taken to Cairo this week after being repaired in France. France's aviation safety agency has said automated electronic messages sent by the plane indicated that smoke detectors went off in a toilet and a fault in a flight control unit indicated the plane was lost.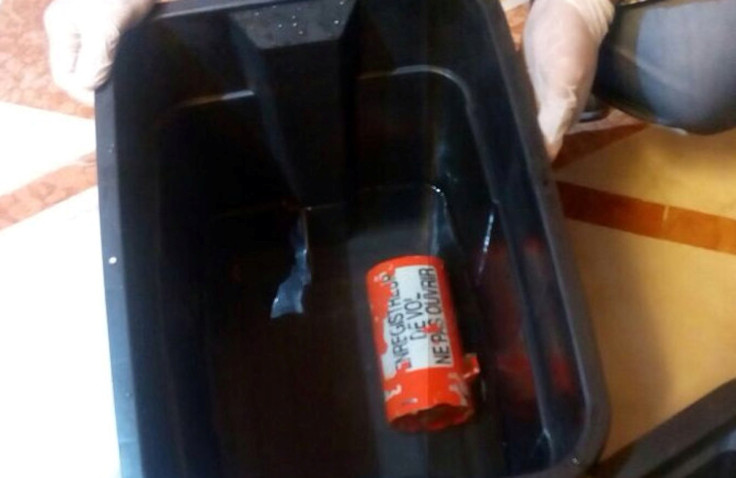 Aviation officials believe the crash is more likely to have been brought down by the plane's technical systems rather than sabotage as there was no distress call from the aircraft and no terrorist group has ever claimed that it brought it down.
On 4 July human remains from the plane were spotted by investigators mapping the sea floor. The remains have been retrieved and returned to Egypt.
French prosecutors have opened an investigation into the possible manslaughter of the 66 dead people aboard as they believe that as it stands there is no evidence the aircraft was downed by an act of terrorism.