Human remains from crashed EgyptAir flight MS804, spotted in the Mediterranean through mapping of the ocean floor, have been retrieved and will be returned to Egypt, investigators into the disaster have stated.
Egypt's aircraft accident investigation committee also confirmed the contracted vessel will return to the crash site in the hope of retrieving more bodies after docking in Alexandria.
Egyptian and French doctors on board the vessel oversaw the collection recovery process in the Mediterranean. Forensic specialists will carry out DNA analysis on the bodies in Cairo, the BBC reported.
All 66 people, including one Briton, on board the Airbus 320 were killed when it crashed in the Mediterranean early on 19 May while en route from Paris to Cairo.
Egyptian investigators have also confirmed that smoke was detected on board the fatal EgyptAir MS804 flight minutes before it crashed after extracting data from one of the aircraft's black boxes. The flight plunged into the Mediterranean Sea as it travelled from Paris to Cairo on 19 May with all 66 people declared dead.
Egypt's Aircraft Accident Investigation Committee has been assessing one of the voice and flight data recorders, also known as black boxes. Vital data chips in the instrument were not damaged in the crash and will be analysed in the investigation.
Both black boxes on board were recovered by specialist teams from a depth of around 3,000m (9,800ft) in the Mediterranean Sea.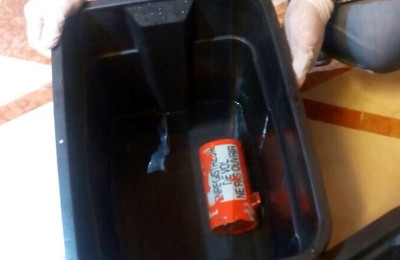 France's aviation safety agency said automated electronic messages sent by the plane indicated that smoke detectors went off in a toilet and a fault in a flight control unit indicated the plane was lost.
According to information provided by Greek officials, the aircraft turned 90 degrees left and then 360 degrees to the right before plunging into the sea. However, Egyptian authorities have subsequently cast doubt on the claims.
France is taking a leading role in the disaster inquiry because the plane was manufactured by France-based Airbus and French citizens were among those killed.