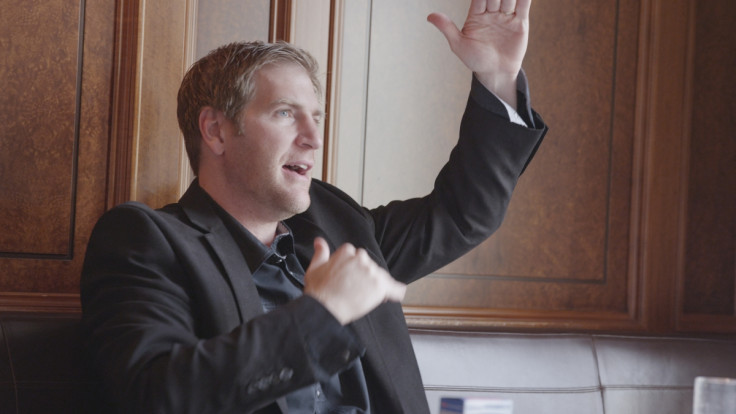 Most successful entrepreneurs have a story to tell which, more often than not, will involve them explaining how they have worked their way up the ladder. Even among such a wide range of people, however, those who have had to work a second job to finance the company they have already launched are somewhat rarer.
InsideSales.com founder Dave Elkington fits in the latter category and he now looks back on the days when he worked with his wife as a night cleaner in a doctor's office to ensure his company could pay its employees under a different light.
"I think there is to be some sort of ignorance that any serious entrepreneur has to be victim of," he says almost apologetically, before conceding the decision to take on his night job was probably borne out of "stupidity. You do stuff that is a bad idea in hindsight but that seems perfectly logical when you first think about it."
Not that Elkington is one easily fazed by difficulties or challenges, considering he launched his company based on his undergraduate thesis, which focused on the way people categorise data. "I went from doing an undergraduate degree in philosophy to study for a master degree in computer science," he grins, adding he started his business because he wanted to be in charge of his own fortunes. "The goal was to see whether I could algorithmically represent the philosophical hypothesis of my thesis. Admittedly, it was a bit of a leap."
Leap is a recurring theme in Elkington's career, since the company he bootstrapped for 10 years is now a billion-dollar "unicorn" – a start-up company, with a stock market valuation or estimated valuation of more than $1bn (£710m, €880m) – and recently closed a $60m deal with Microsoft and Salesforce.
The Utah-based group – which uses multiple data technologies to figure out which sales leads are most likely to buy, when and from who to help focus salespeople's attention – now boasts over 2,000 clients, 70,000 sales users has some 120m unique profiles on its database.
Living the dream on $3,000 a month
Launched in 2004 as a professional services business, the company then began selling its product and was soon generating $3,000 of monthly recurring revenues, prompting Elkington and his wife to think "they had made it", he says jokingly. However, that's when things started to unravel for the former venture capitalist, as costs began to outpace profits. "I got a bit arrogant, to be honest," he admits.
"I predicted we would make more sales than we did and ended up hiring too many people and I was then faced with the prospect of having to make people redundant because of a mistake I made."
Three years later, as the financial crisis rocked markets across the world, the company faced another almost fatal shortage of funds. Elkington's executive team offered to work without compensation for six months, while some vendors agreed to defer payments in a bid to help the group get back on its feet.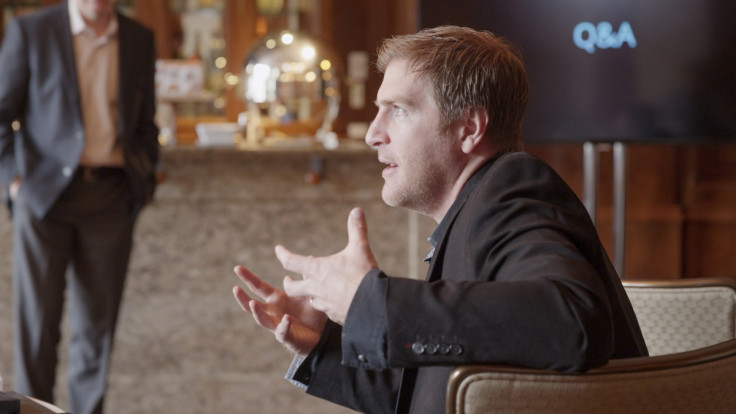 "I had to meet 10 wives to explain why their husbands would be working for free," he explains, as he recalls what he describes as a very humbling experience. Four years after the financial meltdown, InsideSales.com received its first round of funds, as venture capital firm Hummer Winblad and Josh James led a $4m investment.
Less than a year later, it raised another $35m from Hummer Winblad and US Venture Partners and was catapulted towards success – the company has grown between 70% and 100% per year over the last five years – but the prospect of having to make people redundant stayed with Elkington.
At a time when a number of start-ups face an uphill struggle, those that acknowledge the need to lay off staff and balance the books have the best chance of survival, he says.
Silicon Valley has changed
Elkington blames the number of problems encountered by a number of companies on a misguided policy that permeated the market until very recently. "Until 12-18 months ago, the mantra in the market was to push growth at all costs, without worrying of the consequences," he explains.
"That meant most companies were encouraged to grow inefficiently as long as they kept growing. Over the last six months, however, the template in Silicon Valley has changed dramatically and now companies are encouraged to grow within their limits."
The drastic change in approach has seen a number of companies coming unstuck but there are positives to be taken from the situation. UK start-ups, for example, have what Elkington describes as the "luxury" of learning from the mistakes from their US counterparts.
Yet, some fail to make the most of the opportunity and when asked what the crucial ingredient to be successful in such a competitive world is, his reply is surprisingly straightforward. "Entrepreneurs should build a company to last, not to make money," he explains.
"By planning for long-term success, start-ups learn to grow gradually and if you do no need their money to survive, investors will chase you. It really is that simple."