Ninety-eight beetle species have been discovered in Indonesia, with one named after Sir David Attenborough.
The new species of the beetle family Trigonopterus have been discovered in Java, Bali and other Indonesian islands.
Scientists from the Natural History Museum Karlsruhe, the Zoological State Collection Munich and the Indonesian Research Centre of Biology published their findings in the journal ZooKeys.
The team identified the new species by taking a portion of each beetle's DNA to sequence, which allowed the authors to sort and diagnose species quickly and efficiently.
High-resolution photos were taken and uploaded to the Species ID website with a short description, following which the 98 were identified.
"It was surprising that in Bali even areas regularly visited by package tours can be the home of unknown species," the researchers said.
One of the study authors, Yayuk R Suhardjono, added: "Many of these species are restricted to small areas; sometimes they are found only in a single locality. These beetles are wingless and usually stay for millions of years where they are. This makes them extremely vulnerable to changes of their habitat."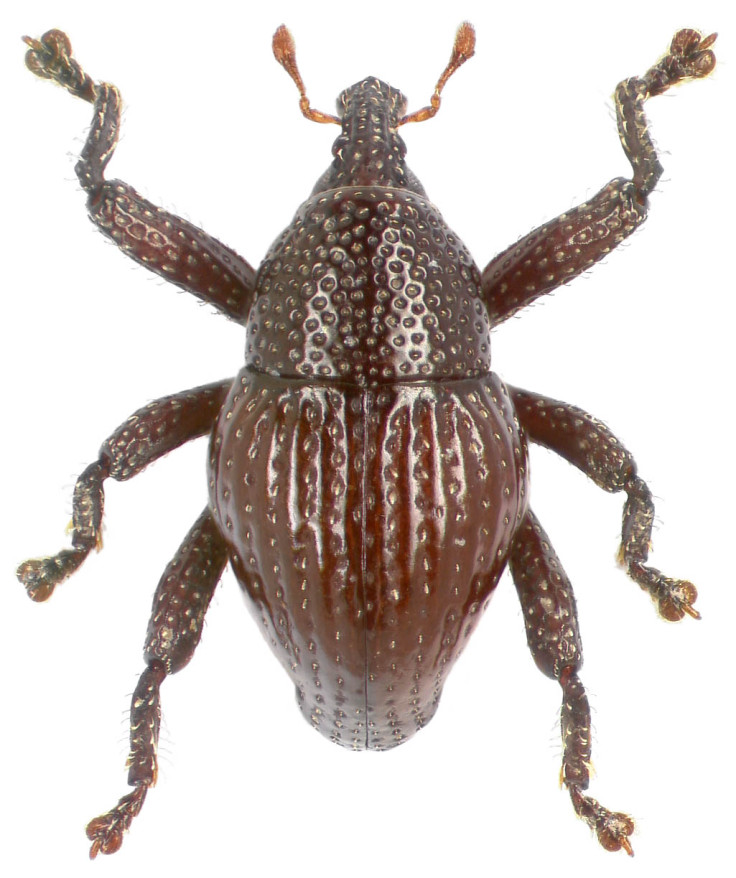 The species named after Attenborough, Trigonopterus attenboroughi, is reddish-brown in colour and measures up to 2.63mm in length. It was named after the naturalist and broadcaster to recognise his documentary work over the last 50 years.
"It was also a challenge to find suitable names for so many new species. Some could be based on their respective localities; others were named by the Indonesian numbers one to 12; however, the easiest choice was to name one for Sir David Attenborough in recognition of his outstanding documentaries on natural history," the authors said in a statement.
Concluding, they added: "Most of all, it is hoped that knowledge of this previously unknown fauna will create an awareness for the conservation value of the remaining fragments of wet evergreen primary forest in the region.
"The message that a study of flightless weevils of the Sunda Arc conveys is clear: with almost every area of remaining primary forest being destroyed we will lose some more species – with or without names."