David Attenborough Wildlife Conference: 'Nowhere in Britain is Unsullied by Human Action'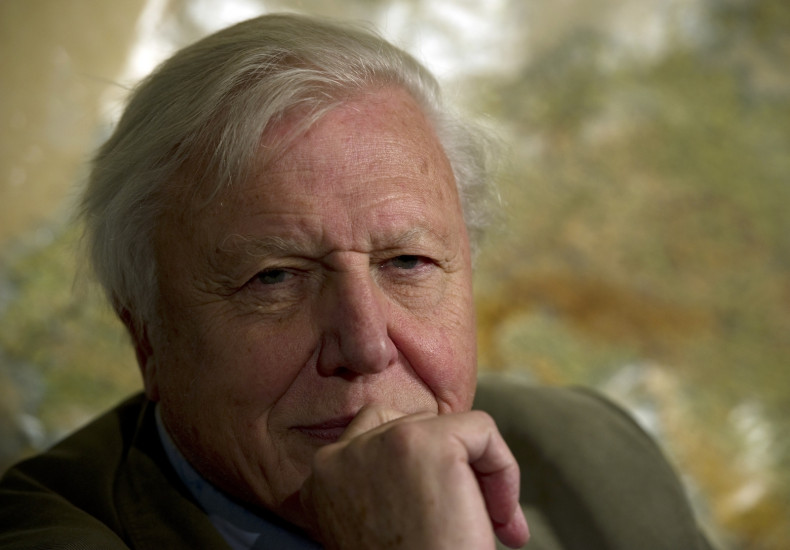 David Attenborough has said nowhere in Britain is "unsullied by human action" and that steps must be taken if we are to avoid a devastating decline in our wildlife.
The veteran broadcaster and naturalist was speaking at RSPB's Conference for Nature in London.
He said: "In 1945 it was thought that the way to solve the problem was to create wildlife parks and nature reserves. That is no longer an option. They are not enough now. The whole countryside should be available for wildlife. The suburban garden, roadside verges ... all must be used."
Attenborough said that whether or not climate change is man-made is "yesterday's argument" and that today's is "how we deal with it", Responding to Climate Change reports.
According to the Guardian, he said: "Fifty per cent of the hedgehog population has gone in 25 years, 90% of the wildlife meadows have disappeared in 100 years; 60% of all wildlife is diminishing and in danger, with 10% doomed to disappear in the next decades.
"Nowhere in Britain is unsullied, is unaffected by human action. We now have a huge population living cheek by jowl with nature.
"We know climate change is happening. It is regretted by some but it is also to be embraced. It is causing great changes in the distribution of animals and birds in the countryside. We must take advantage of that.
"We must recognise that new animals and plants are coming in. Others are moving north. We ought to be giving thought to wildlife corridors ... and not think that every new arrival is to be repelled.
"Because of the complex relationship society has with nature, it is obvious that our response to saving it must extend from every possible quarter too. With an increasing global footprint, mankind is intensifying the crisis for wildlife, but as individuals we can all be part of the solution for saving it too."
His comments follow similar suggestions by renowned biologist E O Wilson, who recently said that to avoid a catastrophic mass extinction event, half the world should be set aside solely for the use of wildlife.
Speaking to the Smithsonian Magazine, Wilson proposed giving over half the planet and implementing corridors through which wildlife can migrate.
"It's been in my mind for years, that people haven't been thinking big enough—even conservationists. Half Earth is the goal, but it's how we get there, and whether we can come up with a system of wild landscapes we can hang onto", he said.
"I see a chain of uninterrupted corridors forming, with twists and turns, some of them opening up to become wide enough to accommodate national biodiversity parks, a new kind of park that won't let species vanish."