David Beckham has reportedly called in police to help stem the flow of hacked 'Beckileak' messages, after a cache of expletive-ridden emails, allegedly sent by the star, revealed his rage at being overlooked for a knighthood.
The batch of messages, published by website Footy Leaks and syndicated throughout European media on Saturday (4 February), detailed an alleged plan for Beckham to carry out charity work in a bid to secure a knighthood.
In an apparent exchange with his PR manager Simon Oliveira, the former Manchester United star and current Unicef ambassador, referred to the British governments' honours committee, which rules on who receives honours, as a "bunch of c***s".
He is then said to have belittled opera singer Katherine Jenkins' OBE as a "f*****g joke," in light of her admission that she once battled a cocaine addiction.
Further messages appear to undermine the 41-year-old's philanthropic standing.
When Oliveira suggested Beckham, who is worth £230m, put $1m (£800,000) into a Unicef dinner as part of his own charitable fund, '7', he replied: "If there was no fund, the money would be for me. This f*****g money is mine."
Representatives for the former England captain says the messages were "hacked and doctored" and have been taken out of context to provide a "deliberately inaccurate picture".
Unicef has defended the footballing icon, praising his dedication during 15-year relationship with the charity that has "helped thousands of children". The 7 fund has raised more than £4.3million since it launched in 2015.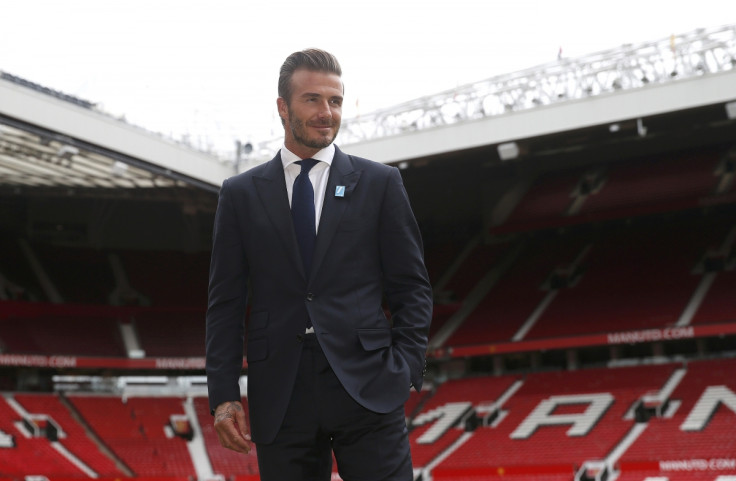 And as the battle to maintain the Beckham brand intensifies, a source close to the star told Mail on Sunday that the emails were sent "in the heat of the moment".
"David is just like any normal person and he was extremely disappointed that he wasn't deemed worthy of becoming a 'sir'.
"He is a passionate man. He gets very passionate about his work and particularly about his country, Great Britain. That's what drives him," added the insider.
"He spent a lot of time and effort getting the London Olympics to the UK which had such a positive effect on so many people, but for it not to be acknowledged made him very emotional. Who wouldn't be?"
But the one-time Real Madrid player is now said to be fretting about further potentially embarrassing revelations, particularly in messages he sent to Oliveira and his close friend, David Gardner.
Gardner acted as best man to Beckham when he married Victoria Beckham in 1999.
Emails between the pair allegedly include "banter" about well-known figures that could tarnish Beckham's image.
"David fears some very personal details are set to be released, especially as he often speaks very candidly about all sorts of things going on (in) his life," said the source.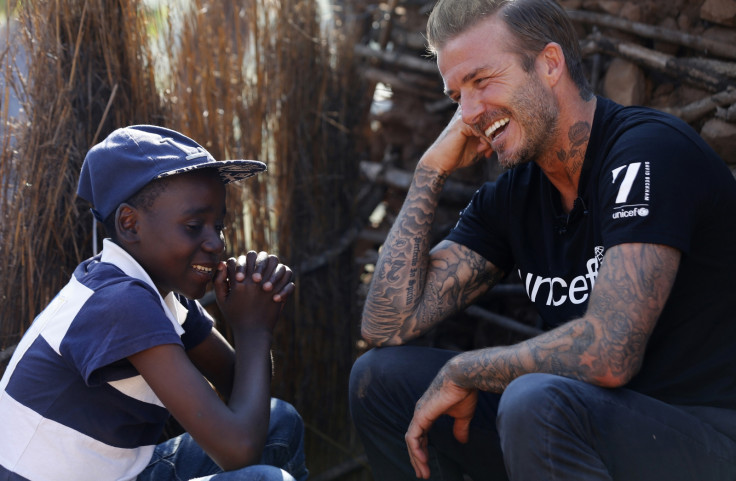 "Gardner has been with David since day one and is one of his closest confidants. They share pretty much everything.
"David is also very close to Oliveira, who has been with him for years and been instrumental in building up his brand.
"Over the years they have spoken in detail about David's career and his life after football, as well as the mundane talk about the business.
"At the same time, they are friends who have a bit of banter so there might be a fair bit of embarrassing material in the emails too.
"It would be the same with anyone's emails being read in public."
Police in Portugal are investigating the Beckham leak as part of a broader investigation into a football related hack.
A total of 18.6 million communications are thought to have been accessed from the servers of Doyen Global, the sports management firm run by Oliveira, report The Sun. This amounts to three years' worth of information.
A source told the paper: "The cyber-crime unit is involved and they are taking it extremely seriously. It has gone right to the top.
"They have confirmed they are investigating a serious case of football leaks, without actually naming Beckham.
"But the feeling is that they have spoken to Beckham's people and they are very keen to get to the bottom of this and find the hacker."