Four days after the death of British rock and pop icon David Bowie, almost all of his albums have now sold out on Amazon's US and UK websites, even though they are being sold at much higher prices.
Whether it's David Bowie's final offering Blackstar (released last month); or remastered editions of his greatest works from 1999 and 2013 like Scary Monsters, Aladdin Sane, Diamond Dogs, Heroes, PinUps; or best of album collections of selected singles – almost all of these albums are now out of stock as physical editions.
Of course, you can preorder the albums and instantly receive MP3s of the tracks today from Amazon via email for some albums that have AutoRip enabled, but it's not the same, and clearly many people feel this way, as the online retail giant has managed to sell out of Bowie's work even though the prices are now 25% higher than they were before his death.
User experience designer Robert Gruettner took a screenshot of search results page on Amazon US pertaining to David Bowie albums on 10 January when Bowie's death was announced by his family to the world. Two days later he checked back and discovered that the prices of all the albums had been increased.
The screenshots showed that Amazon has put the prices up for between 6-25%, depending on the album's popularity. For example, it might not be a big deal to a fan to pick up Diamond Dogs (Amazon's current bestseller) for $12.81 (£8.87), but before his death, it was selling at $11.99. And when IBTimes UK checked the prices on 14 January on Amazon US, the price of Diamond Dogs had gone up yet again to $12.85.
Interestingly, each Amazon website has its own way of presenting information – Amazon US has announced that Bowie has died and each album listing carries a mini-obituary to him. The website also declares that the item you want is "temporarily out of stock" if it doesn't have it, and tells you to "order now and we'll deliver when available".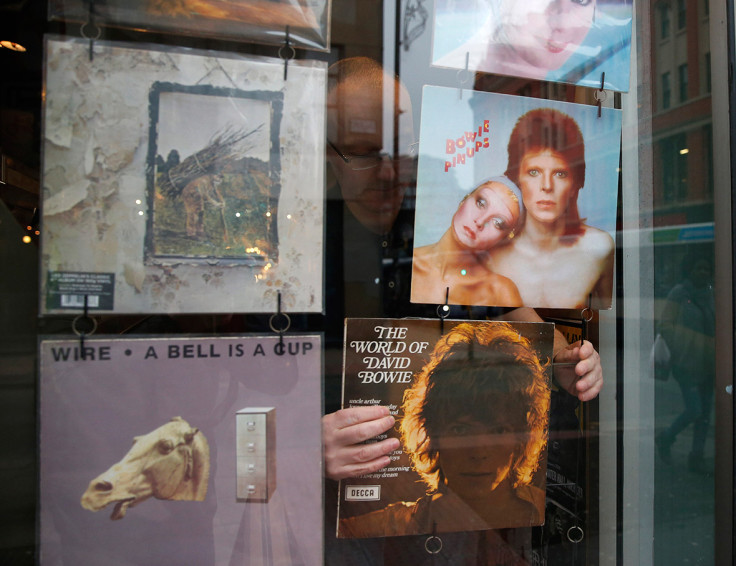 Amazon UK is more guarded – there is no obituary, but its listings for items out of stock simply say, "Usually dispatched within 1 to 3 weeks", which clearly means that it does not have it, and instead needs to go hunt for it in a warehouse in another country (probably Germany, to begin with).
Should you decide you just want the MP3 tracks of David Bowie's music today, in some cases Amazon UK is charging more for the MP3 album than for the physical CD, which does not make sense on the albums where Amazon has pledged to send you the MP3s for free as soon as you order the album, even if you do not receive the album for three weeks.
However, Bowie fans would probably see the profiteering as a cynical exploitation of their departed idol.