David Bowie death: Music icon 'secretly cremated' in US without family present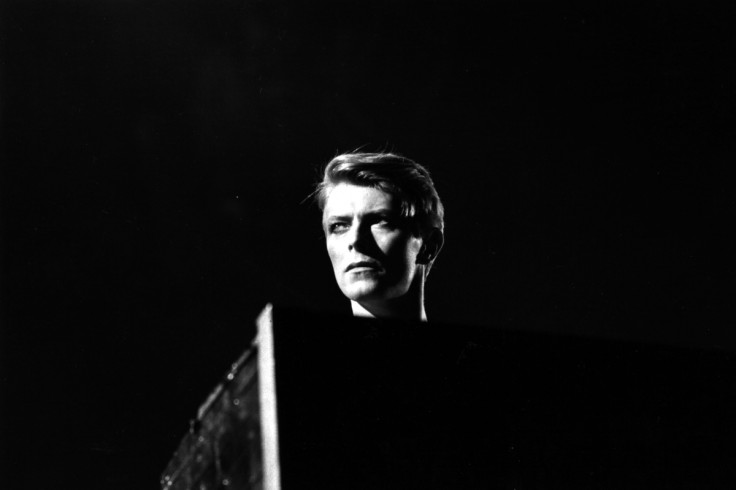 It has been reported that music legend David Bowie "has been secretly cremated in America without friends or family present". The singer died on Sunday 10 January, 18 months after being diagnosed with liver cancer.
It is understood the 69-year-old's body was cremated shortly after his death on Sunday 'without any fuss' after the star told his family he did not want a funeral. According to the Daily Mirror, Bowie explained his wishes to his family and wife Iman, 60. He reportedly said that he wanted to be remembered for his music.
A source in New York told the Mirror: "There is no public or private service or a public memorial. There is nothing."
The singer, who is not known to have been religious, may have had what is known as a "direct cremation", described on the New York State's health department website as "the disposition of human remains by cremation without a formal viewing, visitation, or ceremony". The remains are then returned to the family unless otherwise specified.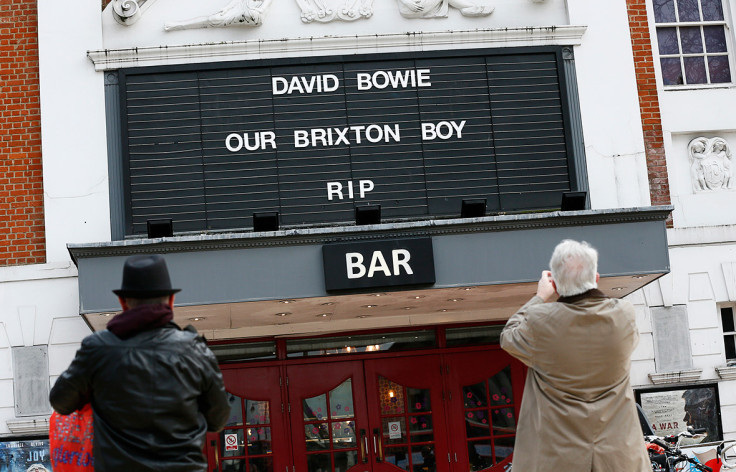 A source said: "In many respects you don't need a memorial or service to remember David by ... you have his music instead. He would have wanted to just disappear with no fuss, no big show, no fan-fare. This would totally be his style. His last album Blackstar was very much his goodbye to fans instead."
Bowie released his last album Blackstar on January 8, his 69th birthday, and just a couple of days before his death. On Monday, Bowie's producer, Tony Visconti, wrote on Facebook that the album was his "parting gift" to fans. "He always did what he wanted to do. And he wanted to do it his way and he wanted to do it the best way," he said. "His death was no different from his life - a work of art. He made Blackstar for us, his parting gift."
Anticipating his death, Bowie made a secret final trip to London with his wife and daughter after being diagnosed with cancer. The emotional trip was a chance for the music icon to walk through the city where he began his journey, to revisit the places that had meant so much to him and where it all began.
Eighteen months after his emotional return to the city that made him, his childhood home was the focus of grief for thousands of fans who gathered to pay tribute to 'Brixton's Own Boy' after news of his death left the world in shock.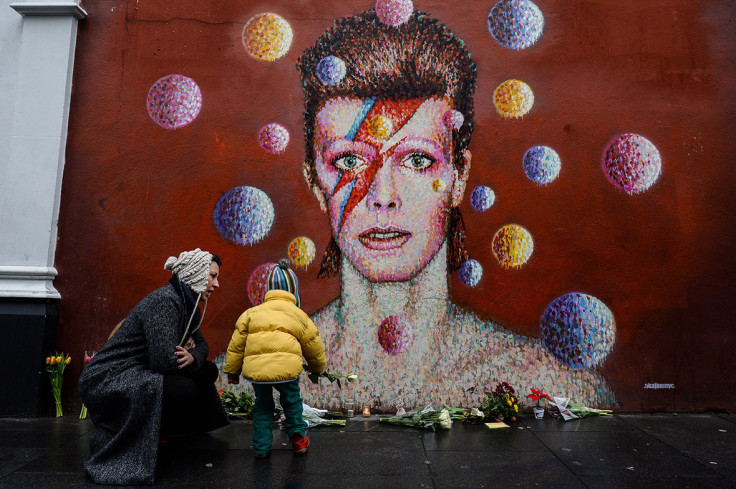 Despite his decision not to have a funeral, a number of memorial concerts are being held for Bowie, giving fans and friends a chance to say goodbye to man who was a global music icon and an idol for millions.
Next month's Brit Awards is expected to pay an emotional musical tribute to the star, and is dedicated to the London-born singer. Chairman of the Brit Awards Max Lousada said: "Naturally, we wish to honour his extraordinary life and work at the forthcoming Brit awards and pay a fitting tribute to one of our greatest icons."
Bowie will also be honoured with a memorial concert at New York's Carnegie Hall on March 31. The concert to celebrate his musical legacy was announced hours before his death and tickets sold out within hours. Organisers said "up to 20 artists" including The Roots, Cyndi Lauper, The Mountain Goats, Heart's Ann Wilson, Perry Farrell and Jakob Dylan would perform Bowie classics.
© Copyright IBTimes 2023. All rights reserved.