David Cameron Accused of 'Desperation' as Migration Watch Chairman Sir Andrew Green is Appointed Peer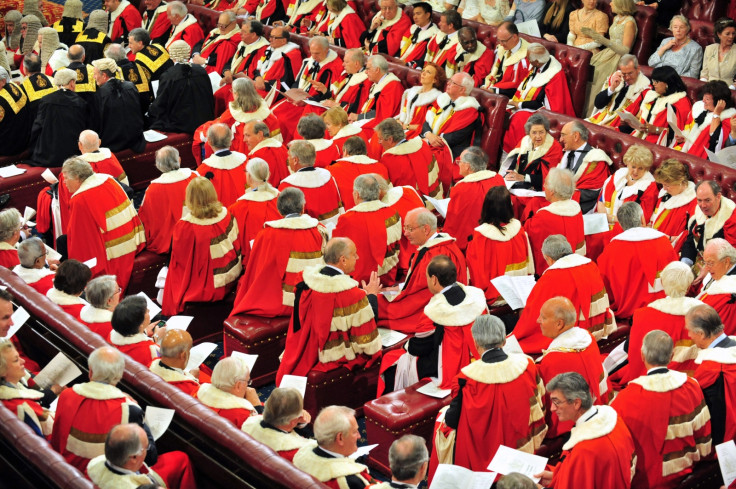 The chairman of Migration Watch Sir Andrew Green has been awarded a life peerage after being nominated by David Cameron.
Green, a former professional diplomat for 35 years, will sit as a cross-bencher in the House of Lords.
The former UK Ambassador to Syria and Saudi Arabi has been an outspoken opponent of mass immigration to the UK and co-founded Migration Watch UK together with Prof David Coleman in 2001.
Cameron's decision to make Green a peer was criticised by the Labour party as proof the Conservatives are attempting to appease the rise in support from Nigel Farge's Ukip party by showing it intends to crackdown on immigration.
Baroness Royall, Labour's leader in the House of Lords, said Green's appointment is nothing more than a "short-term political gain" for Cameron.
She tweeted: "More desperation in face of UKIP...Does the PM do anything in the interest of the country?"
The thinktank Migration Watch has been accused in the past of not always providing accurate or balanced statistics in terms of immigration to the UK. However, it has also been praised by some right-learning newspapers for offering more accurate data than the Home Office.
The group said Green's appointment as a peer is a "clear endorsement at the highest level" of the work that MigrationWatch has been doing.
A spokesperson added: "In the early years, there was widespread reluctance to discuss the issue at all but Migration Watch has worked steadily to improve public understanding of the impact of the very high levels of net migration of the past 15 years. Under Sir Andrew's guiding hand Migration Watch has undeniably become a leading voice in a very necessary debate."
Farage said he was "delighted" with Green's appointment to the House of Lords.
He added: "For years, despite the opprobrium and attacks he has doggedly applied statistics and hard evidence to the thorny questions surrounding migration into this country.
"Without his clear work, the debate in this country would still be typified by attempts to blank out debate. His calm, accurate and methodical approach has changed the whole climate around the debate. The political class and the country at large owes him a debt of gratitude."
Downing Street dismissed suggestions that Green being made a peer is proof the party is pandering towards Ukip.
A spokesperson said Green was chosen as he had "contributed in two areas of public service and public life.
"He has served for over 35 years in the diplomatic service. Since then he has made a contribution by the work he has done on the migration and immigration debate," the spokesperson added.
© Copyright IBTimes 2023. All rights reserved.