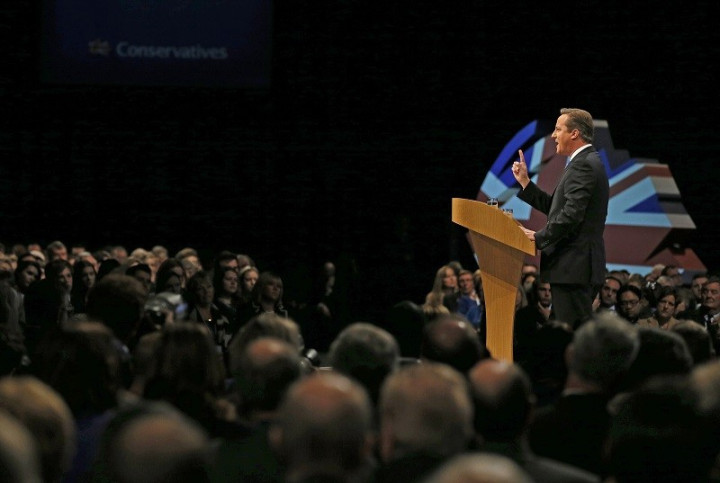 The prime minister David Cameron has warned that benefits paid to people under the age of 25 could be scrapped.
Cameron was speaking to delegates at the 2013 Conservative party conference in Manchester when he announced his proposal which aims to cut long-term worklessness among the young.
He said that he wanted to scrap housing benefit and jobseekers' allowance for those under 25 to force them into further education, apprenticeships or full-time work.
His speech, ahead of the 2015 general election, outlined his ambition to make Britain the "land of opportunity".
Cameron revealed that the 2015 party manifesto would include policies to tackle the problem of young people not in education, employment or training (Neets).
He said: "We want to see everyone under 25 earning or learning. And on this, as on everything else, Labour will fight us, but remember: we are giving people real opportunities.
"We don't patronise people, put a benefit cheque in their hand and pat them on the head. We look people in the eye as equals and say: 'Yes, you've been down - but you're not out.'"
Cameron referenced Margaret Thatcher, who died in April, and reiterated the narrative popular among Tories that she revived Britain's economy during her premiership in the 1980s.
"She was the greatest peacetime prime minister we ever had," Cameron claimed.
Thatcher was well known for her push to encourage home ownership with the Right to Buy scheme, which allowed social housing tenants to buy their properties from local councils.
"Our dreams are about helping people to get on in life," said Cameron. The Tories, he added, were going to finish the job on home ownership "that we started".
He argued that the way people measured their prosperity was through home ownership and many were finding it difficult to get on the housing ladder.