Britain and the EU: David Cameron defeats Tory eurosceptics in referendum amendment rebellion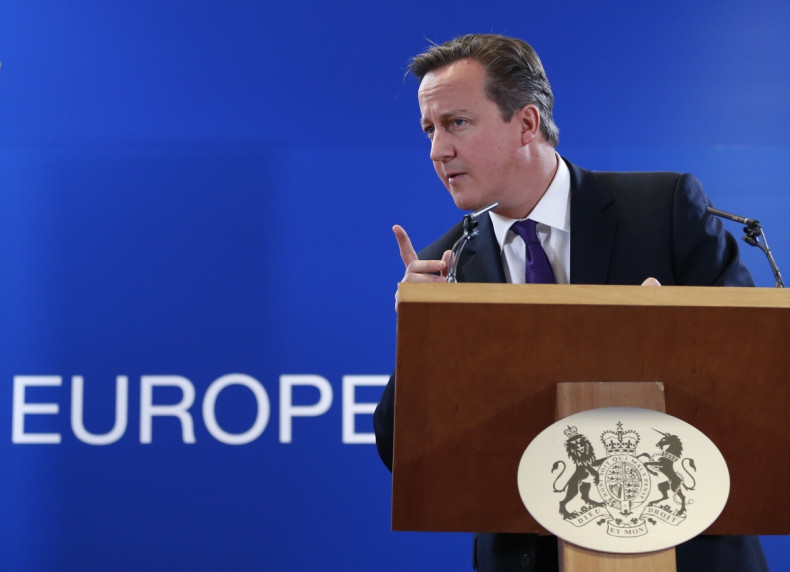 The Conservative government has seen off a rebellion from the party's eurosceptic awkward squad over its promised EU referendum.
The Tory MPs opposed David Cameron's plan to suspend so called purdah rules ahead of the historic vote.
Senior conservative Sir William Cash tabled an amendment to the EU referendum bill, which would have stopped the government from using the civil service in its pro-EU campaign in the final 28 days before the referendum, which is to take place no later than 31 December 2017.
The eurosceptics argued that they wanted to ensure that the vote was viewed as fair and not "rigged".
The government in the 16 June amendment vote offered the rebels some concessions, promising not to hold the referendum on 5 May 2016, when the devolved Scottish and Welsh parliaments hold their elections.
Europe minister David Lidington also pledged the government would limit the amount of public money it would spend on its campaign.
But the last-minute shift reportedly failed to convince 27 Tories, who voted against the government and for Cash's amendment at the bill's committee stage.
Sir Liam Fox MP, a former defence secretary and leading eurosceptic, said: "It is unseemly at best for the executive to exempt itself from the legal, electoral and constitutional arrangements that it finds inconvenient during any electoral process."
However, the plot to undermine Cameron failed as 288 MPs voted against the amendment and just 97 backed it.
Labour wanted the government to detail what it would publish ahead of the referendum and abstained, helping the government secure a majority.
Ukip leader and eurosceptic firebrand Nigel Farage reacted angrily to the result on Twitter. He said: "In a country that believes in fair play, the government's removal of purdah during the EU referendum campaign is a disgrace." He later called the Tory eurosceptics "gutless, spineless and useless".