David Cameron First World Leader to Fly on Air Force One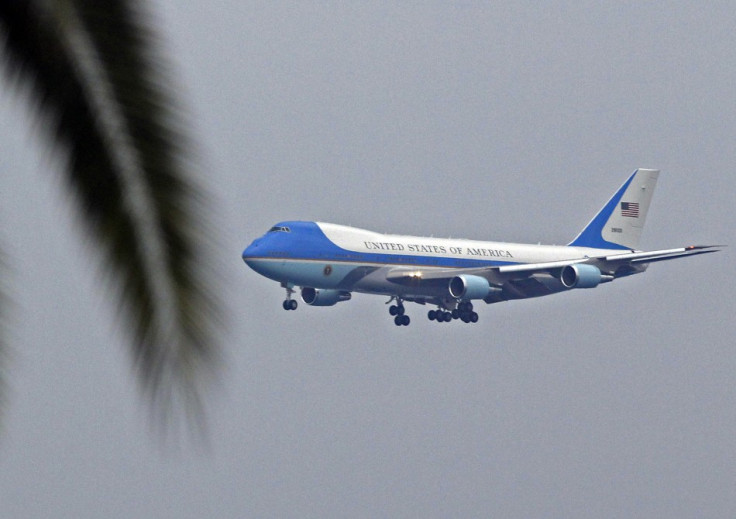 British Prime Minister David Cameron will become the first world leader to fly onboard Air Force One with American President Barack Obama during the former's official trip to the United States.
The American president has asked the prime minister to join him on the jet to watch a college basketball final game in Dayton, Ohio.
White House officials reportedly described the trip on the flying as a "special gesture to show a very special relationship," according to the Daily Mail.
Both leaders will be interviewed together by Sportscaster Clark Kellogg at halftime of the NCAA tournament's first game. For the first time, Cameron's wife Samantha will join him on his official trip to the US.
Air Force One is one of the significant symbols of American presidency and the most popular in the world.
Inside the aircraft, the president's suite has a large office, a lavatory and a conference room. They also have a medical suite and a doctor is permanently on board. Air Force One also has two food preparation galleys that can feed 100 people at a time
The aircraft is equipped with advanced secure communications equipment, allowing it to function as a mobile command centre in the event of an attack on the United States.
While both the president and the prime minister are away to watch the basketball match, First Lady Michelle Obama and Mr Cameron's wife, Samantha, will take part in a mini-Olympics event with Washington-area schoolchildren - a bit of homage to the Brits, who will be hosting the 2012 Summer Games. The two will also host a barbecue for US and British troops, reported USA Today.
On Wednesday, Prime Minister Cameron is expected to discuss Iran and also Sunday's killing of up to 16 Afghanistan civilians by a US soldier.
Secretary of State, Hillary Rodham Clinton will host a luncheon for Cameron and Obama will honour him with a state dinner.
© Copyright IBTimes 2023. All rights reserved.