David Cameron launches Latvian charm offensive in EU reform push at Riga summit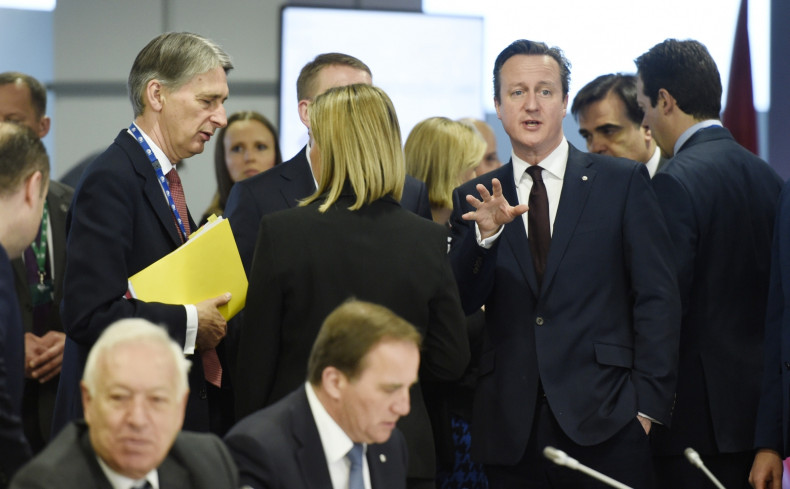 David Cameron has returned to the continent with more political authority than ever after the prime minister secured a shock majority at the general election.
But the Conservative leader has admitted he will face "lots of ups and downs" throughout his negotiations with EU leaders ahead of his promised referendum on the UK's membership of the union.
"These talks will not be easy. They will not be quick. There will be different views and disagreements along the way. But by working together in the right spirit and sticking at it, I believe we can find solutions," he said.
That charm offensive was launched at the EU summit in Latvia today (22 May), where Cameron has the opportunity to press the flesh of his continental counterparts.
The prime minister plans to lay the ground work among the assorted leaders for his plan to secure more concessions from Brussels on areas like immigration.
But top brass like Germany's Angela Merkel and France's Francois Hollande may have their minds elsewhere.
The Riga summit was set up to discuss and reaffirm the EU's relationship with its eastern partners and the EU's effort to de-escalate the military standoff in the Ukraine is expected to be high on the agenda.
Cameron's commitment to hold the historic vote by the end of 2017 released political pressure on the prime minister in the last Parliament as an insurgent Ukip threatened the Tories in the polls and stirred the party's backbenchers.
But embarrassing immigration figures yesterday put the heat back on Cameron after the Office for National Statistics (ONS) said net migration to the UK rocketed to 318,000 last year.
The official data left Cameron red faced after his "tens of thousands" immigration pledge and the figures overshadowed his "crackdown" on illegal workers in Britain.
The prime minister wants reforms from the EU on the issue but Cameron could face considerable resistance from Brussels. The "free movement of peoples" is a fundamental principle of the 28-member bloc.