Labour leader Ed Miliband has suggested media mogul Rupert Murdoch should be forced to sell off one of his newspapers in order to increase plurality in the British media.
Speaking at the Leveson Inquiry into press ethics, which is investigating the relationship between the press and politicians, Miliband said the share of the country's media owned by Murdoch's News International was concerning.
He went on to ask the inquiry to look into placing tighter limits on the ownership of newspapers, implying that Murdoch should have to sell a paper, such as the Times or the Sun.
"I don't believe that one person should continue to control 37 percent, or now 34 percent after the Sun on Sunday, of the newspaper market," he told the inquiry. "My strong instinct is that's too much."
He said the inquiry should look into setting "lower limits" for ownership.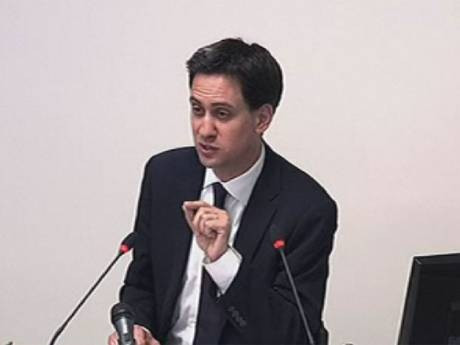 "There's a question about where these limits should be set. I should say that we should have no worries over someone owning up to 20 percent of the newspaper market.
"That's where I'm coming from. I think it's good for our democracy to have plurality in the market."
The inquiry has been an unexpected gift for Miliband, providing him with stones to throw at David Cameron's coalition government as its apparently close relationship with the Murdoch family is drawn out under oath.
His comments followed the evidence of former prime minister John Major, who claimed that Murdoch had pressured him to change his policy on Europe, with the promise of favourable media coverage.
Miliband went on to claim that the 2003 Communications Act was an "analogue act in a digital age" and needed to be updated to tighten the UK's rules on cross-media ownership.
"I think there's then a question about whether you should have an overall limit about how much control one organisation has on the market.
"My aim in this - and I want to be very clear on this - my aim is not to stifle one particular organisation or another. My aim is plurality and that one organisation does not exercise overweening power."
Clearly revelling in his ability to hold himself above his political rivals, who face embarrassment as their proximity to the Murdoch empire is highlighted, Miliband said his call for an inquiry into phone hacking felt like "crossing a Rubicon".
He said: "This was seen by News International as pretty much an act of war. In retrospect, I wish I would have said it earlier."