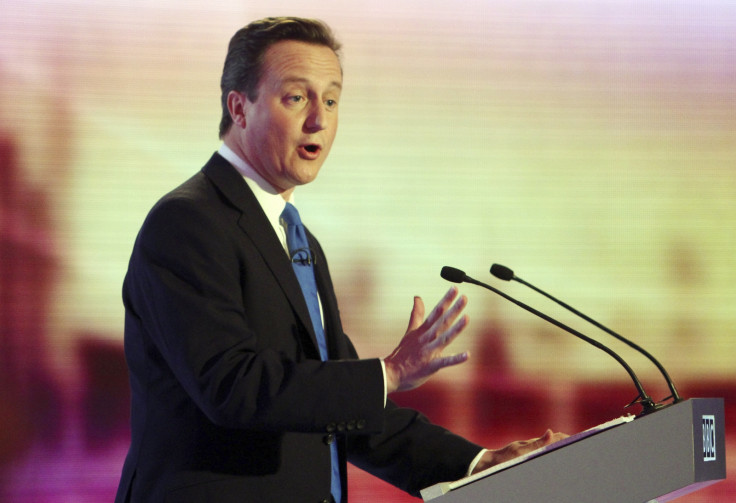 David Cameron has reportedly threatened to refuse to take part in TV debates ahead of the general election unless the Green Party is included.
The Prime Minister said he is "quite happy for there to be no debates at all".
The Conservative Party leader told the BBC the issue was a question of fairness.
The move comes after Ofcom ruled that Natalie Bennett's party did not garner enough support across the UK to be deemed a "major party" by broadcasters.
But the regulator said Ukip should be added to the list of "major" political parties, alongside the Liberal Democrats, Labour and the Conservatives.
The Green Party said it was "deeply disappointed" by the ruling and warned the decision could damage British democracy.
"The media regulator has failed to grasp the fast-moving, fluid state of British politics today, and that fact that voters are seeking out the choice of real change," Bennett said.
"Ofcom should not be making that option harder to find, but ensuring that voters have the chance to hear and judge the full range of political options today.
"It is also important to note how Ofcom is ignoring the strong support for the Green Party in particular sections of the community, particularly the young and students.
"Their engagement in the political process is vital for the future, and they will rightly expect to hear their views represented and explored in the mainstream media."
Ofcom explained that the label does not become official until March and is also dependent upon the results of a public consultation.
Ukip was previously dismissed by Cameron who said members were "fruitcakes, loonies and closet racists."
Hailing the latest ruling by Ofcom, Farage told the Telegraph he was "very pleased indeed."
"Fruitcakes are in. There have been certain by-elections where we have been classed as a major party in a particular constituency," said Farage.