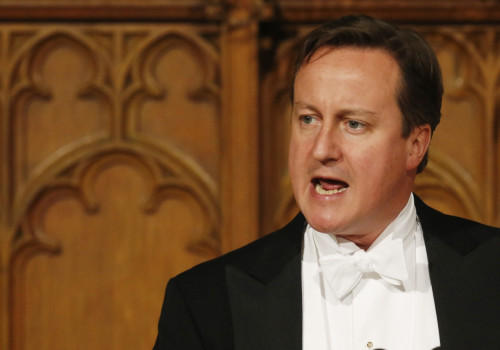 Prime Minister David Cameron has admitted he is too much of a "toff" to campaign against Scottish Independence.
He was called to participate in a televised debate over independence by Scotland's First Minister leader Alex Salmond, yet turned down the offer.
At Prime Minister's Questions, Cameron said Alistair Darling, the MP for Edinburgh South West, should debate instead.
Ian Davidson, member of parliament for Glasgow South West, said Cameron was too much of a "Tory toff" to successfully campaign against the separation.
"Without seeking to give offence to the prime minister, could I tell him that the last thing Scots who support the No campaign want to have as their representative is a Tory toff from the Home Counties."
He added: "Even one with a fine haircut."
Without taking offence to the remark, Cameron agreed, adding that his appeal would indeed be limited.
"I humbly accept that while I am sure there are many people in Scotland who would like to hear me talk about this issue, my appeal doesn't stretch to every single part."
On the topic, the prime minister added: "The reason the Yes campaign head and the No campaign head can't seem to get a debate is those who want to break up the United Kingdom are losing the argument and want to change the question."
Previously, Cameron claimed SNP leader Salmond was requesting a debate to detract from him losing the argument in Scotland.
Speaking on the BBC One's Andrew Marr Show, he said Salmond was attempting to transform the debate into a competition between "me and him".
The focus so far has been on sharing debt, the use of Sterling currency, the European Union and whether pensioners and savers will be affected by the separation.