David Cameron vs Muslim Brotherhood: British Muslims demand full disclosure of 'extremist' probe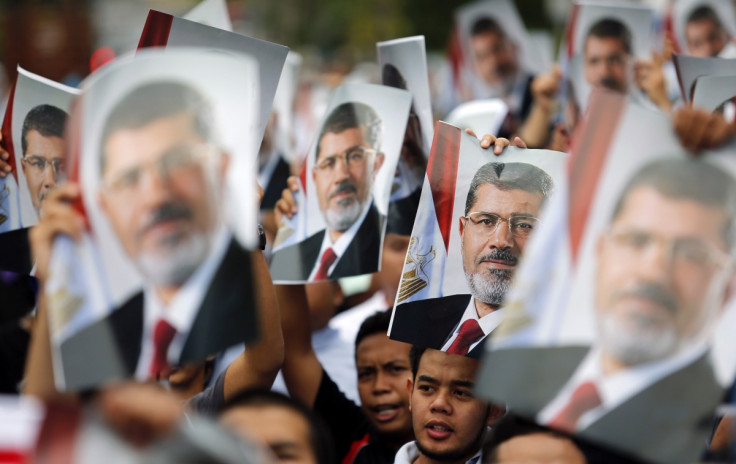 Muslim organisations have called for David Cameron to make public a wide-ranging government report into the actions of the Muslim Brotherhood in the UK, which accused a number of high profile British charities and think-tanks of having links to the movement.
The government published the main findings of a review conducted by Sir John Jenkins, the former ambassador to Riyadh, on 17 December, 18 months after it was due to be presented to parliament in July 2014. The findings claimed that a number of British groups were part of a global Muslim Brotherhood network, including the Muslim Association of Britain (MAB), which runs the Finsbury Park Mosque in north London.
It claimed that the MAB had failed to "clearly and publicly promote a vision of Muslims living in this country as British citizens" and had "consistently opposed programmes by successive governments to prevent terrorism". The report also alleged that the Cordoba Foundation, a British think-tank founded by Anas al-Tikriti, was linked to the Muslim Brotherhood along with a number of other British Islamic groups.
"The Muslim Brotherhood in the UK claimed to [...] use London as a base for activism elsewhere, notably with other Muslim Brotherhood organisations in Europe, in Egypt and the occupied Palestinian territories and in the Gulf. This activity is sometimes secretive, if not clandestine," the findings said.
In his statement accompanying the findings, Cameron added: "Parts of the Muslim Brotherhood have a highly ambiguous relationship with violent extremism. Both as an ideology and as a network it has been a rite of passage for some individuals and groups who have gone on to engage in violence and terrorism."
But at a press conference at the Finsbury Park Mosque on Tuesday, representatives of the mosque management, MAB and the Cordoba Foundation rejected the findings, arguing that none of their organisations had any links with the Muslim Brotherhood. They said that they feared the review would be used to justify a crackdown against British Muslim groups at a time when anti-Muslim sentiment has been stoked by the rise of Islamic State (Isis).
"[This review] casts a long, dark and grim shade across the Muslim Brotherhood and any other organisation either affiliated or suspected of being affiliated [to them] and hence reason to close down accounts, to suspend people's movements and rights to express themselves. That is extremely problematic," Tikriti said, alluding to the closure of Finsbury Park Mosque's bank accounts in 2014 by HSBC.
Tikriti, flanked by Mohammed Kozbar, the chairman of Finsbury Park Mosque, and Omar el-Hamdoon, the president of the Muslim Association of Britain, further argued that the Muslim Brotherhood – which won Egypt's first democratic elections in 50 years in 2011 – was exactly the kind of Muslim organisation that Britain should be engaged with at a time when fanatical, anti-democratic Islamist forces had seized swathes of the Middle East.
Instead, the review paints the Muslim Brotherhood as an extremist group akin to the radical Islamist groups currently wreaking havoc in Libya, Egypt, Saudi Arabia, Syria, Iraq, Yemen and Turkey, where dozens were killed in suicide bombing Tuesday.
"What we are talking about without doubt [is] the most important Islamic democratic force of our time. A force that through rhetoric and through actions is the very antithesis of [...] ISIS, Boko Haram, al-Nusra, al-Qaeda and others. Why that is it, then, that the government is hell bent on lumping together these enemies: democratic forces and counter democratic forces. What is the wisdom of this?" he said.
Tikriti said that although he, Kozbar and Hamdoon were all interviewed for the Sir John Jenkins report, all have been denied access to it. He called the full, un-redacted review – which has likely cost British taxpayers "millions of pounds" – to be released.
It has also been claimed that Cameron was pressured into conducting the report by Britain's allies in the Middle East, including the United Arab Emirates and Egypt, where thousands of Brotherhood members are in jail. The Financial Times reported in December that the UAE and Saudi Arabia, which consider the Brotherhood a terrorist group, were furious that the Jenkins report stopped short of classifying it a terrorist group.
"This is a concern for every single British citizen because this poses the question of what kind of influence and how and why the foreign governments such as the UAE – an democratic, authoritarian, corrupt, human rights abusing government – is playing on our policies and our government, that is the question we need asking," Tikriti said.
A Home Office spokesman told IBTimes UK Tuesday that Sir John Jenkins report was always intended to be classified and would not be released either to specific organisations or the public.
© Copyright IBTimes 2023. All rights reserved.