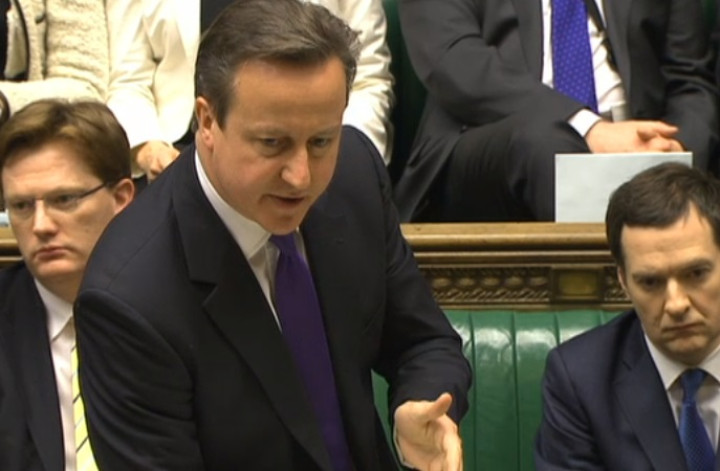 David Cameron will win decisive cross-party support for air strikes against Isis in Iraq on Friday 26 September and the UK will very likely be at war by the weekend.
But there will be a huge, Syria-shaped hole at the centre of the strategy the prime minister will outline when he addresses MPs in the Commons.
Nobody believes striking against Isis in Iraq will defeat the jihadists. There will need to be a ground offensive, which will be undertaken by local forces without UK or US boots.
But, most difficult of all for the UK, Isis will have to be hunted down in its strongholds in Syria as well.
The action in Iraq is covered in international law by Prime Minister Haider Al-Abadi's direct request for such help. Syria's President Bashar al-Assad has made no such official request and Cameron has made it clear any move to extend the action would need a second vote in parliament.
And, in his UN speech, he repeated his insistence there would be no deals with Assad, who the government still wants removed from power in Damascus.
"Our enemies' enemy is not our friend. It is another enemy. Doing a deal with Assad will not defeat ISIL - because the bias and the brutality of the Assad regime was and is one of the most powerful recruiting tools for the extremists," Cameron said.
Meanwhile, Labour leader Ed Miliband has made his support for military action conditional on it being limited to Iraq. He believes extending into Syria may be illegal and would certainly require a specific UN resolution.
However, the prospect of the UK joining US strikes in Syria will be a central argument in the Commons debate amid claims from the former attorney general, Dominic Grieve, that the UK could use "reasonable and proportionate means" to help Iraq defend itself from attacks emanating from Syria.
He also said it might be legal to mount such attacks under the doctrine of humanitarian necessity to protect people from IS genocide.
That is currently not on the cards. But, as recent history in both Iraq and Afghanistan has shown, this sort of military action can quickly put strains on the best-laid political plans.
Cameron is still smarting from last year's defeat over plans to bomb Assad and the legacy of the disastrous 2003 Iraq war is hanging over the debate. So he has been painfully aware of the need for caution through all the steps that have led to the current decision.
He told the UN: "We have to learn the right lessons. Yes to careful preparation; no to rushing to join a conflict without a clear plan. But we must not be so frozen with fear that we don't do anything at all."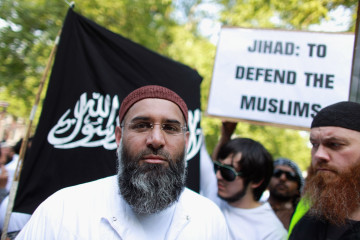 The arrest of nine men in London, including the radical Islamist preacher Anjem Choudary, by anti-terror police will act as a timely reminder of the level of the domestic threat posed by Islamists.
There will be honourable dissenters on all sides. The Green Party's Caroline Lucas and Labour's Paul Flynn are on the record as opponents of the campaign which they believe will be counter-productive.
Labour's John Mann is petitioning his constituents to establish their views before he decides how to react.
And Cameron will find himself facing demands to clarify some deeply difficult questions over the precise aim and limits of the operation and what the end game and exit strategy is.
He will also need to address the obvious fact that this will not be a quick, all-over-by-Christmas campaign but is set to last for many months. That, in itself, will spark some real nervousness among those MPs uncertain about exactly what sort of operation they are agreeing to.
What is certain, however, is that RAF Tornado GR4 jets in their Akrotiri base in Cyprus are already on standby and, with the usual military considerations on the ground, will be ready to go the moment Cameron gives the order.
And that order is likely to come on Friday night.