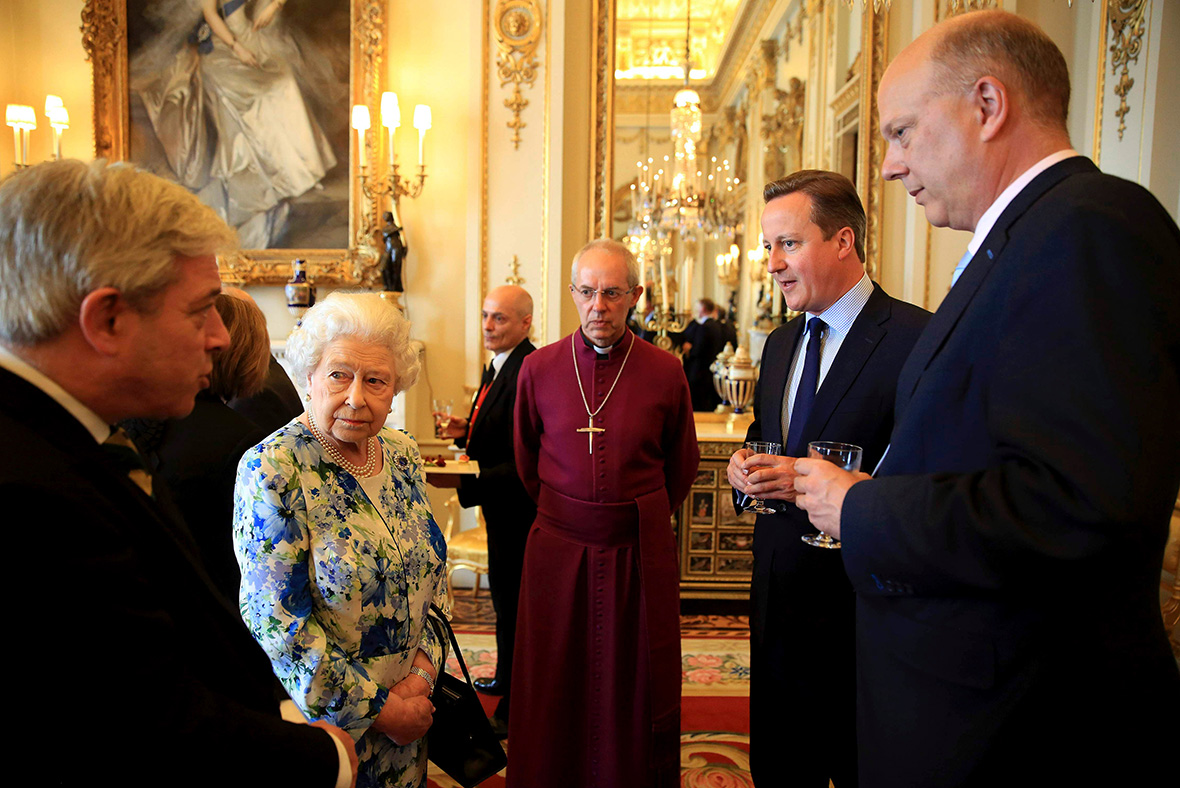 David Cameron has done well to grab headlines ahead of his anti-corruption summit in London on 12 May – even if they may not be the ones he had in mind. His comments to the Queen about participants Nigeria and Afghanistan being "fantastically corrupt" has prompted calls for an apology, even as the leaders of both nations seem to have taken it in their stride.
The summit, the first of its kind, had been planned for months but was given new life after the furore about the Panama Papers leak, which revealed that world leaders and wealthy individuals from across the globe were using international tax havens – including a number linked to Britain – to stash billions of dollars overseas. It once again highlighted the role of finance centres in helping the super-rich maintain and grow their fortunes.
Among the representatives of 40 countries are Nigerian President Muhammadu Buhari, Afghan President Ashraf Ghani, Juan Manuel Santos, the leader of Colombia, and Russian deputy foreign minister Oleg Syromolotov. Norwegian Prime Minister Erna Solberg is also expected to attend, along with business leaders, NGOs, charities and campaigners, who will discuss the wider issue of global corruption – one that is close to Cameron's heart.
Britain's prime minister had been outspoken about the effect of corruption on the developing world even before the Panama Papers leak, saying earlier this year that it was: "the root of so many of the world's problems" and "an enemy of progress [which] destroys jobs and holds back economic growth, traps the poorest in desperate poverty, and undermines our security by pushing people towards extremist groups".
Given the Panama Papers scandal, which highlighted how British Overseas Territories, such as the British Virgin Islands and the Cayman Islands and Crown Dependencies Jersey, Guernsey and the Isle of Man, can be used to help wealthy individuals from across the world hide their money – in most cases entirely legally – tax avoidance will no doubt play a major role in the debates over the next few days.
That said, the issue of corruption in countries, such as Afghanistan and Nigeria, often relates more closely to a lack of institutions than tax evasion, and both nations have relatively new leaders, Buhari in Nigeria and Ghani in Afghanistan, that were elected on anti-corruption platforms. Both men took over countries that suffered from years of endemic corruption and leaders, Goodluck Jonathan and Hamid Karzai, who did little to stop it.
Indeed, while the media was damning about Cameron's 'slip' on Tuesday 10 May, Buhari himself has said he is aware of Nigeria's challenges and had previously said corruption in Nigeria was "a way of life". He took a swipe at Cameron by asking that funds hidden in British-linked tax havens be returned.
Ghani, meanwhile, is due to publish a series of articles this week in which he will outline the crippling issues of corruption that face Afghanistan 15 years since the US invasion.
The conference has also been welcomed by campaigners, with Robert Barrington of Transparency International, telling the BBC: "The prime minister is creating a platform for governments that are serious about fighting corruption to make really significant changes and set the agenda for a generation to come.
"What is key now is that other governments are persuaded to sign up to ambitious targets and that the UK government does not give in to the usual last-minute attempts by less committed countries to water down the summit's ambitions."