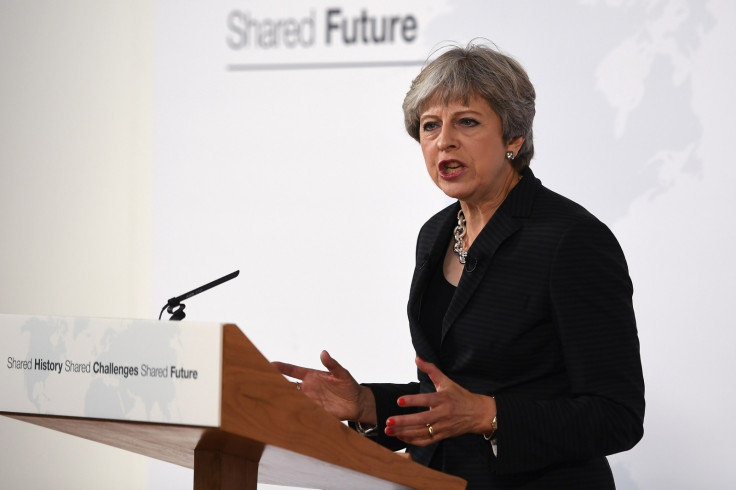 Senior European diplomats have revealed that the EU will demand a €50 billion (£44 billion) divorce bill from the UK - more than twice that reportedly offered by Prime Minister Theresa May - as Brexit talks between the two continue to stall.
Sources told The Sunday Telegraph that the UK needs to agree to the bill in principle before trade talks can begin. EU officials are also pressing the UK for details regarding the rights of EU citizens living in the country.
In a speech in Florence on Friday, May said Britain "will honour commitments" it had made as an EU member, though no specific figures were mentioned.
French president Emmanuel Macron described May's speech as "constructive" but made clear that the EU's position has not changed in regard to the divorce bill and the two-year transition period after the UK leaves the EU in March 2019.
"Before we move forward, we wish to clarify the issue of the regulation of European citizens, the financial terms of the exit and the question of Ireland," he said. "If those three points are not clarified, then we cannot move forward on the rest."
These issues, as well as May's Florence speech, will be the subject of talks scheduled to take place in Brussels on Monday (25 September) with 100 UK officials in attendance.
Ales Chmelar, the Czech secretary for European affairs told the BBC: "This is just a payment for the remaining financial framework period. This is not a payment for all the legacies that we see, including for example the pensions and the legacies in terms of grants and funds."
On the BBC's Andrew Marr Show, Brexit Secretary David Davis could not be drawn on the final amount the UK will pay the EU, only saying we could be "roughly" £10 billion a year during the two-year transition period.
Asked about the £40 billion figure, Davis said: "They sort of made that up too."
"I'm not going to do an actual number on air, it would be ridiculous to do that, but we have a fairly clear idea where we are going on this."