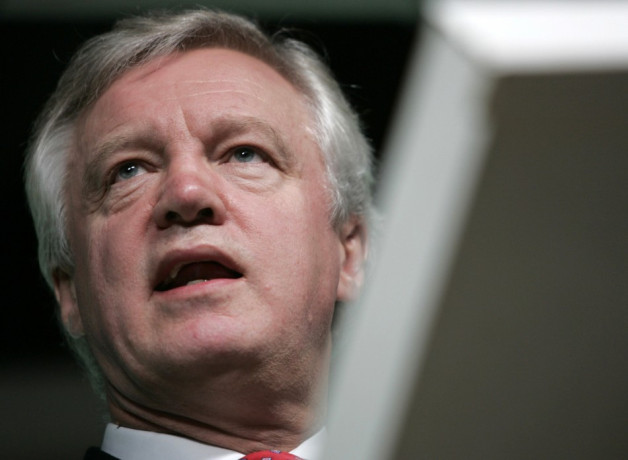 Former shadow home secretary David Davis MP has attacked government plans to revive the 'snoopers' charter' allowing security services to monitor private emails in the wake of the Woolwich attack.
Speaking on the BBC's Andrew Marr Show, Davis said: "You need to do other things to deal with Woolwich not this sort of thing.
"If you look at everybody's email, text, phone calls and so on you know exactly where they are, you know who they are talking to, you know which web addresses they are going to which tells you what the content is.
"I really do not think the government, either the current one or the previous one, really understood what they were intending to do when they started out with the legislation."
The bill was blocked by deputy prime minister Nick Clegg earlier this year over concerns that it could result in violations of privacy and was unnecessary.
But following the murder of Drummer Lee Rigby on 22 May by suspected Islamic extremists, home secretary Theresa May has demanded that the legislation, which compels internet companies to store information about private email conversations for up to a year, be revived.
Davis though rejected claims that digital communications data could have helped to prevent the attack.
"What you can't do is name one case where this [legislation] would have solved the problems that you have now, not one case that would have been prevented with this information," Davis said.
Speaking in defence of the bill, Lord West, a former security adviser to Gordon Brown, said that data on private emails: "is crucial information for prosecuting serious crimes, as well as terrorism."
He attacked Clegg for preventing the bill passing into law. "I do not believe [Nick Clegg] he has taken full cognizance of what the security implications really are," he said.
May and defence secretary Philip Hammond's public declarations of support for the bill last week prompted the five biggest internet companies in the world, including Google and Facebook, to write to the government warning that the legislation would be "expensive to implement and highly contentious".
Sir Chris Fox, former head of the Association of Chief Police Officers, has also warned against rushing to draft new surveillance laws.
"We should not give up our freedom of speech and privacy too easily," he wrote in the Daily Telegraph.
In 2008, Davis resigned his seat in the House of Commons over government plans to extend the time terror suspects could be detained without charge.