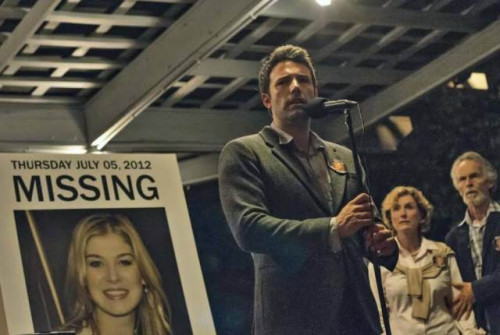 David Fincher's upcoming film adaptation of Gillian Flynn's Gone Girl will have a different ending than the acclaimed book.
The film tells the story of a dysfunctional marriage between Ben Affleck's Nick Dunne and his missing wife Amy, played by Rosamund Pike.
Author Flynn revealed in an interview with Entertainment Weekly that the film would have an entirely different third act to the novel.
"Ben [Affleck] was so shocked by it," Flynn said. "He would say, 'This is a whole new third act! She literally threw that third act out and started from scratch'."
Flynn, who adapted her own story for the big screen added: "There was something thrilling about taking this piece of work that I'd spent about two years painstakingly putting together with all its 8 million LEGO pieces and take a hammer to it and bash it apart and reassemble it into a movie."
The next film from Seven, Fight Club and The Social Network director Fincher, Gone Girl is set for release in the UK on 3 October.