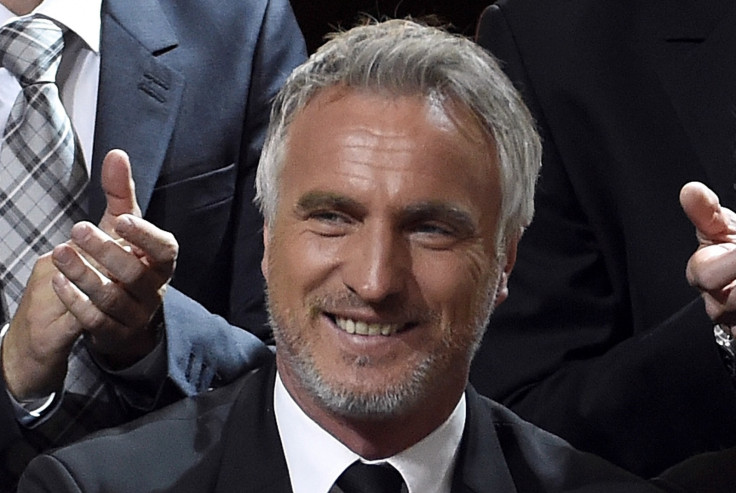 Former Premier League star David Ginola has reassured fans that he is well, after reports circulated on social media suggesting that he had suffered a heart attack. The 49-year-old turned to Twitter to allay fears, stating that he is undergoing tests after falling ill while playing football "in the midday sun" in Mandelieu on the French Riviera.
Tweeting from the Princess Grace Hospital in Monaco, where he is undergoing tests, he wrote: "Footy match in the midday sun, not very clever. Now having some tests done. Whoever voted for a World Cup in Qatar in the summer?"
According to Independent.ie, the French newspaper Nice-Matin reported the former Newcastle and Tottenham winger had suffered a cardiac arrest while playing football in Mandelieu, where he was attending a celebrity golf tournament. It has since emerged that he fainted, possibly due to the heat.
In a prolific football career, Ginola spent three-and-a-half years at Paris Saint-Germain before he moved to England. He won 17 caps for France between 1990 and 1995, and in 1999 was named the PFA Player of the Year. A Premier League star, Ginola played for Newcastle, Tottenham, Aston Villa and Everton for seven years before retiring in 2002.
In January 2015, he announced his intention to run for the presidency of FIFA but later withdrew. Since retiring he has been a media pundit for the BBC and BT in the UK, and Canal+ in his native France.
As the hashtag David Ginola began trending, his reassuring tweet from his hospital bed certainly helped to put people's minds at rest, as fans and friends of the football star expressed their relief that he is ok and sent their well wishes to him for a speedy recovery.