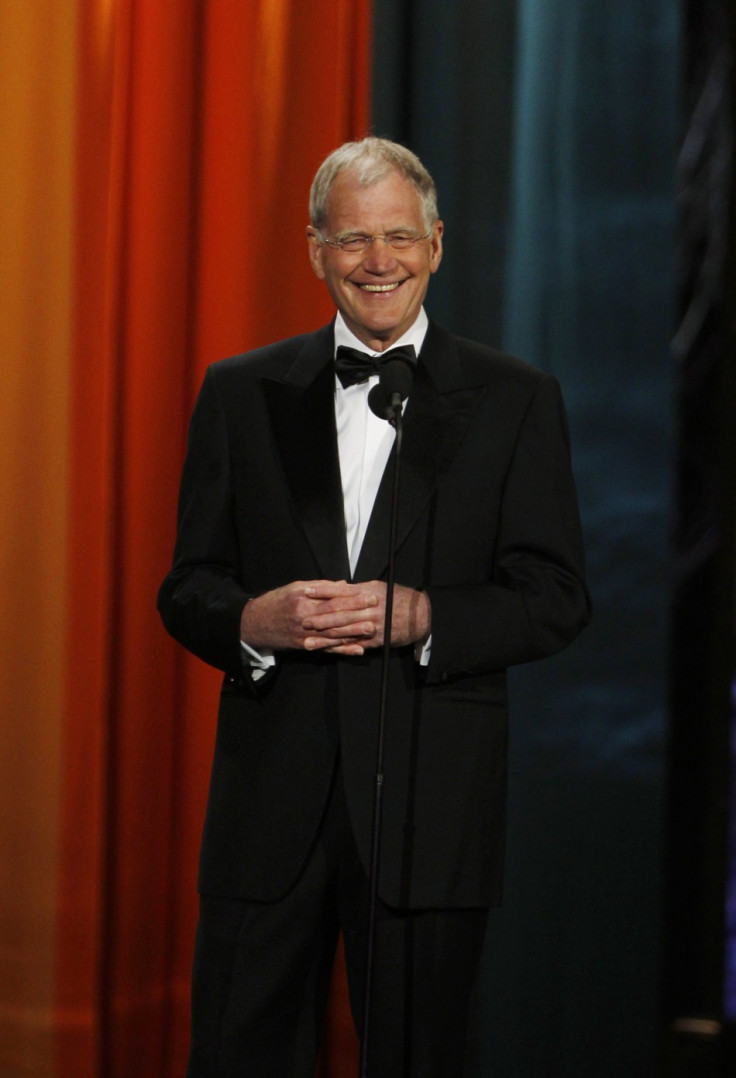 The FBI has said it will investigate a threat to kill U.S. talk show host David Letterman which was made by a Muslim extremist militant who appeared to call for the comedian's tongue to be cut out.
The scandal surfaced after a Muslim extremist called on U.S. Muslims to cut out the tongue of David Letterman for mocking former al-Qaeda leader Osama bin Laden and former senior al-Qaeda member Ilyas Kashmiri.
"So [al Qaeda] picked a successor to Osama bin Laden, and his name was Ilyas Kashmiri," Letterman said during his opening monologue on June 8. "Well, guess what: He was blown up by an American drone."
Following the "Late Show" star's remarks, U.S. Muslims were called upon to cut off Letterman's tongue and "break his neck" in a post by a suspected extremist militant on the al Qaeda online forum Shumoukh al-Islam.
"We pray to Allah to paralyze his tongue, and that the righteous believers will break his neck," the extremist bearing the nickname Umar al-Basrawi, "Omar from Basra, Iraq," reportedly wrote.
Also, the Site Intelligence Group said a message posted on an extremist Web site translated as: "Cut the tongue of this lowly Jew and shut it forever," while the Internet user also wrote "I have seen with my eyes and heard with my ears one of the scum of the Jews, one of their pigs, mocking the leaders of the mujahedeen," according to translation by the Middle East Media Research Institute, a non-profit organisation that monitors online chatter.
Al-Basrawi also compared Letterman's fate to the successful hit on activist Rabbi Meir Kahane, who was killed in Brooklyn in 1990 and wrote: "Isn't there among you [a man like] Sayyid Nosair, the Egyptian, who can cut off the tongue of this lousy Jew and silenced him forever, just like his fellow Jew, Kahane?"
While the news of the threat went viral on the Internet and in the media, Executives at broadcaster CBS and a spokesman for Letterman both declined to comment.
An NYPD official said the department is aware of the threat, and notified CBS, as well as local police in Westchester, where Letterman lives.
Adding that the TV host might receive more police details in the next few days, a police told the Post, "It depends on how [the threat] resonates. It has to be determined whether it's gaining a grass-roots movement."