David Miranda Sues UK Government over Seized Property [VIDEO]
The UK government is facing a legal challenge over its detention of David Miranda last weekend and the seizure of his phone and laptop, which were believed to hold top secret material.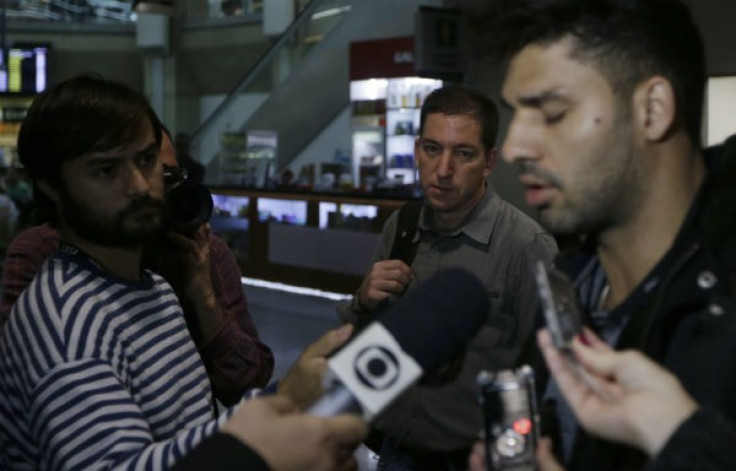 David Miranda, partner of Guardian journalist Glenn Greenwald, who was detained at Heathrow airport for nine hours is taking legal action against the UK government over whether or not the police were entitled to seize Miranda's material.
Guardian editor Alan Rusbridger revealed the latest development in an interview with the BBC in which he revealed that Miranda wanted his property (laptop, phone and games console) returned to him.
The Guardian said: "David Miranda has filed a legal claim with regard to his detention at Heathrow airport under Schedule 7 of the Terrorism Act. The Guardian is supportive of that claim."
'Legally sound'
Miranda was returning home to Brazil after a meeting journalist Laura Poitras in Germany where he exchanged documents given to him by Greenwald relating to the Edward Snowden leaks. Miranda was in transit through Heathrow when he was detained under anti-terror lergislation that pertains only to ports and transit lounges of airports.
While Miranda is not a journalist, his flight to Germany was paid for by the Guardian as he was working on his partner's behalf by meeting Poitras, who worked with Greenwald in helping Snowden publish the material he took from his employers, the National Security Agency.
Scotland Yard defended the detention as "legally sound" though the UK's reviewer of terror laws, David Anderson QC, has admitted the nine-hour detention was unusual and would want answers from police.
'Embolden me'
Greenwald, the journalist primarily responsible for publishing the Snowden leaks, said he would not be deterred by the Heathrow move.
"If anything, it will do the opposite: it will embolden me," he said. "I have many more documents to report on, including ones about the UK, where I'll now focus more. I will be more aggressive, not less, in reporting."
Rusbridger played down the possibility of Greenwald "taking revenge" against the authorities with more relevations.
"I would not take that too literally. I don't think there's going to be a change in what we do," he told the BBC. "But nor are we going to stop what we have been doing."
Held back
Rusbridger also revealed that the Guardian had held back "a great deal" of the secret material obtained on the basis of national security: "When we met Whitehall officials, they emphasised that they thought we had behaved responsibly in treating this material."
A Downing Street source told Associated Press that Number 10 was kept abreast of the operation to detain Miranda but denied any political involvement in the decision. "The Government does not direct police investigations," the source said.
The White House admitted that it had been given a "heads-up" about the detention of Miranda.
Destroyed
In an editorial in the Guardian, Rusbridger revealed that two "security experts" had entered the Guardian offices and destroyed the hard drives of two laptops given to the newspaper by Snowden - even though the experts were informed that copies of the material existed elsewhere outside Britain.
Asked why he had allowed the hard drives to be destroyed, Rusbridger said:
"It was quite explicit. We had to destroy it or give it back to them. What they wanted for us to give it back to them.
"I explained that there were other copies, not within the UK, and I did not really see the point of destroying one copy. But because we had other copies I was happy to destroy a copy in London."
© Copyright IBTimes 2023. All rights reserved.