The man who helped introduce the Terrorism Act 2000 says there was no legal basis for detention of journalist's partner at Heathrow.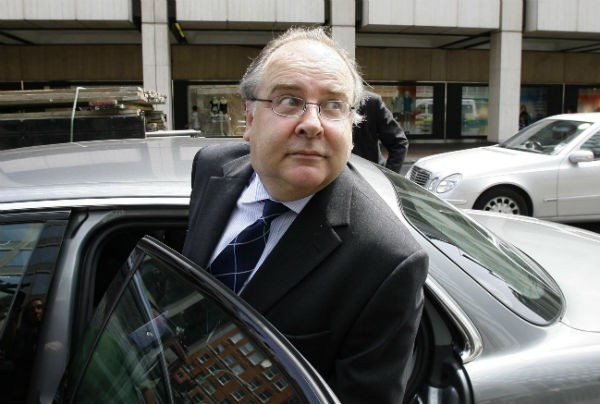 Lord Falconer of Thoroton has criticised the Home Secretary Teresa May who yesterday defended the detention of David Miranda praising the police for taking action when they believed a suspect possessed material which could be seen as useful to terrorists.
She said: "If it is believed that somebody has in their possession highly sensitive stolen information which could help terrorists, which could lead to a loss of lives, then it is right that the police act and that is what the law enables them to do."
Lord Falconer, a former flatmate of Tony Blair who served as Lord Chancellor from 2003-2007, told the Guardian that the statement from May was "putting it too widely."
Falconer should know the ins and outs of this particular law considering he helped to introduce the bill to the House of Lords. He explained that the Terrorism Act 2000 is very specific in saying that police only have powers to stop someone to assess whether that are involved "in the commission, preparation or instigation of terrorism."
Falconer told the Guardian: "I am very clear that this does not apply, either on its terms or in its spirit, to Mr Miranda."
Reasonably believe
Miranda, who is the partner of Guardian journalist Glenn Greenwald, was detained by British police in the transit are of Heathrow on Sunday as he travelled from Germany back to his home in Brazil. He was stopped under schedule 7 of the Terrorism Act 2000, which Lord Falconer says allows an examining officer to question somebody "in order to determine whether he is somebody who is preparing, instigating or commissioning terrorism. Plainly Mr Miranda is not such a person.
"You could not reasonably believe, if you were the state, that Miranda is commissioning or assisting somebody to commission terrorism, to prepare terrorism or to instigate terrorism."
While admitting that the word "instigating" is open to interpretation, Lord Falconer says: "You could argue that publishing this material could drive the world into such a frenzy that terrorism takes place. But that is much too wide a definition of instigation."
The home secretary, prime minister and officials at the White House were all briefed about the detention of Miranda, who said he felt very threatened during the detention. "When you get into somebody's cell phone there is nothing more personal than that. They can get into my Facebook [account], they can get into my mail account, they see all my pictures, all my friends."
Very threatened
He revealed in an interview with the BBC that his interrogators forced him to reveal the passwords for his mobile phone and laptops, items which they seized along with a games console Miranda has in his possession.
Miranda is now bringing legal action against the UK government over whether or not the authorities had the right to seize his possessions.
Miranda was travelling back to Brazil as part of the on-going investigation into the documents leaked by NSA whistleblower Edward Snowden. The Guardian has admited it paid for his trip which saw him meet journalist Laura Poitras in Germany to exchange documents related to Snowden's leaks on behalf of Greenwald.
"Acting under the law"
UK Justice Minister Damian Green say the police "were acting as they do under the law. The law is there to protect us from anything which will increase the danger of terrorism,"
However Green admits there needs to be some oversight in relationship to the use of these powers: "Because these powers are extensive, we have an independent investigator, he is talking to the Metropolitan police."
On Monday, the Guardian editor Alan Rusbridger revealed that two members of the UK government oversaw the destruction of two of Edward Snowden's laptops in the Guardian London offices on 25 July, despite Rusbridger informing them that other copies of the material existed outside of the UK.