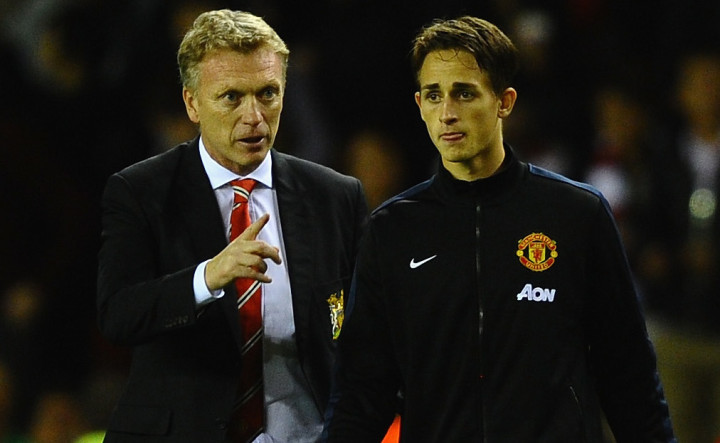 Former Manchester United manager David Moyes is confident Adnan Januzaj will become the next rising star at Old Trafford after comparing the Belgian winger to Wayne Rooney at the same age.
One of the few positives to come from Moyes' eight-month reign was the emergence of Januzaj, who was handed his full debut by the Scot before going on to make 38 appearances in all competitions last term, which earned him a place in Belgium's World Cup squad.
The optimism surrounding Januzaj's future was swelled in the off-season after he was handed the prestigious No.11 shirt, formerly worn by Ryan Giggs who is now United's assistant manager alongside Louis van Gaal.
Moyes played a crucial role in the early development of Rooney during the pair's spell at Everton, handing the now-England captain his league debut and the 51 year-old says Januzaj can become every bit as good as the United striker.
Speaking to the Daily Telegraph, Moyes said of the 19 year-old: "Adnan Januzaj is, in my managerial time, the best young talent up there with Wayne Rooney. You can see what he can become.
"When we had Wayne at Everton you could see the potential. Adnan Januzaj has got all that at the same age as Wayne. He's one of the best young talents in Europe and he will go on to become one of the best players.
"When we [United] went on tour last year he was one of the pluses. He did very well. There was a lot said about him. We came back and within a month we could not believe the change in him - he could go past people inside, outside, to the left, to the right.
"He had a bit of Chris Waddle about him. Chris Waddle used to slow you down and make you feel comfortable and before you knew it he was gone. Adnan has that. He can eliminate people.
"Yes, of course, he was young and he was going to not do it all the time but he has incredible skill, a good temperament and with the right degree of arrogance.
"Wayne was different but in the same way as we saw something special in him at Everton we saw that in Adnan Januzaj. I can only see the boy going right to the top."