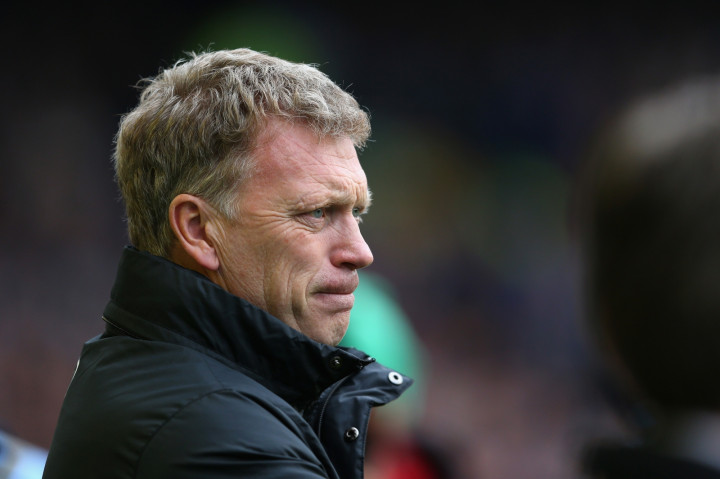 David Moyes believes he is "better-equipped" to deal with the pressure of a high-profile management role after admitting to being unprepared for the demands of taking over at Manchester United.
Moyes was dismissed after nine months at Old Trafford after failing to qualify for the Champions League last season.
The 51 year-old has delayed his return to management following his harrowing spell at United but is now ready to resume his career after coming to terms with the reasons for his failure with the 20-time English league champions.
"I'm ready to go," Moyes told the Daily Telegraph. "I've no time-scale. I'm enjoying the break but I'm a football man and I want to work. I feel my best years are ahead of me and I do feel I am still a young manager. I've lots to learn and lots I want to put into practice."
"I think I am better-equipped to take over a job like Manchester United now than even when I did take over, because I've had a chance to see what happens, what goes on.
"I felt I was ready when I left Everton but obviously when you get in you see things and you realise that experience and knowledge you can only get from being in the job. But unfortunately I only got nine months."
Reputation recovery
After spells at Preston North End, Everton and Manchester United across the first 16 years of his managerial career, Moyes has taken six months out of the game in order to consider his next move.
The ex-Dunfermline Athletics defender's reputation took a substantial hit at United and Moyes admits his next move, which could yet see him follow in the footsteps of Terry Venable and Sir Bobby Robson and move abroad, is crucial to reestablishing himself.
"Picking my next job is vitally important, I'm well aware of that," he added. "I've an open mind as to what it will be and where it will be – if it's in the Premier League or in the UK, that's fine.
"But if it's abroad then I'm OK with that. I have always been an advocate of players and coaches going abroad if that's the right opportunity. It doesn't happen, not enough anyway.
"You look at how well Terry Venables did in Spain and how well Bobby Robson did – they are up there with the great managers and both had periods working in Europe.
"One of the reasons why I wanted to be part of the League Managers Association was because I felt there were an awful lot of foreign coaches coming into these shores but we were not exporting enough British talent.
"It's good that we have good managers like Jose Mourinho and Arsene Wenger in this country but I think we should be trying to send out some of our managers to other countries to help not just the development of themselves but the leagues over here. It can enhance their careers. So I've an open mind on where I go next."